Escape Room Virtual Team Building Event with Young NTUC
The Covid-19 pandemic has a huge impact on Singapore's businesses and many companies are forced to adopt digitalisation and getting their employees to work from home to curb the spread of the virus.
While firms have taken steps to ensure that staff remain productive while working from home, they are also aware of the emotional needs of employees amid the pandemic.
And that was the main reason why Young NTUC (YN) decided to engage Funworks (FWKS) to organise their first-ever virtual team building event to recognise the efforts of their members during this period, as each person faces different challenges when working remotely.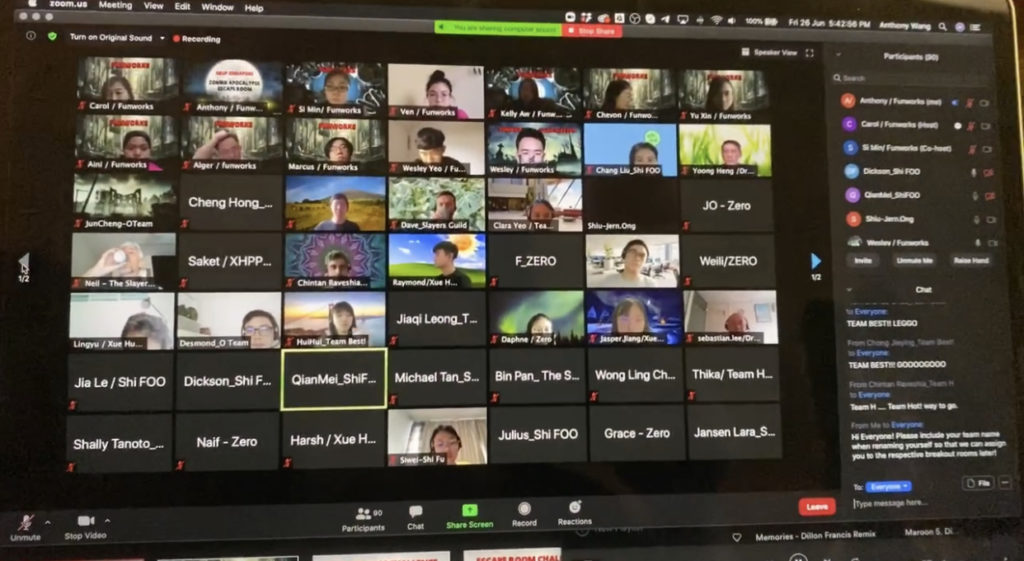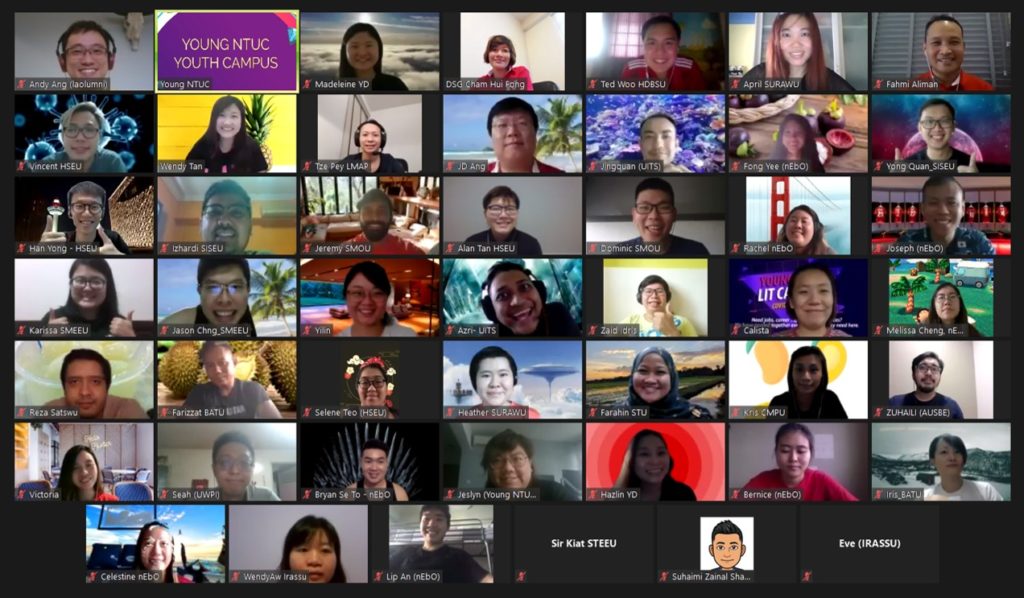 Bright and early on a Saturday morning, the Young NTUC (YN) Teams were already up and ready for their team building event with the FWKS Team! Their second event with us, they were in for a treat with our newly launched FWKS Live Game Show, with an additional twist of "The Great Race" Online Escape Room Game but customised for the one and only YN! 
Starting at 9am, participants were slowly granted access to our Zoom Meeting, warmly greeted by our FWKS emcee and of course, our FWKS Team with our customised virtual background designed for "The Great Race" Theme! 
Slowly, participants filled our Zoom Meeting and the excited chatter began! Once all participants were in, it was time for the first activity of the day: "Team Identity"! "Team Identity" seeks to help teams find a common identity and set the mood for the tough competition later on in the day, allowing teams to forge strong bonds from the start! Once teams were allocated to their respective breakout rooms, we were pleasantly surprised by the many unique takes of teams' common identities! Ranging from common virtual backgrounds to wearing props, it was really nice to see teams proudly showing off their common identities! One team even had the theme of "King of the Fruits" where everyone displayed a different fruit as their virtual background while another team had ideal vacation spots as their backdrop! Needless to say, the short but effective icebreaker of "Team Identity" certainly did serve its purpose of helping teams find their common identity!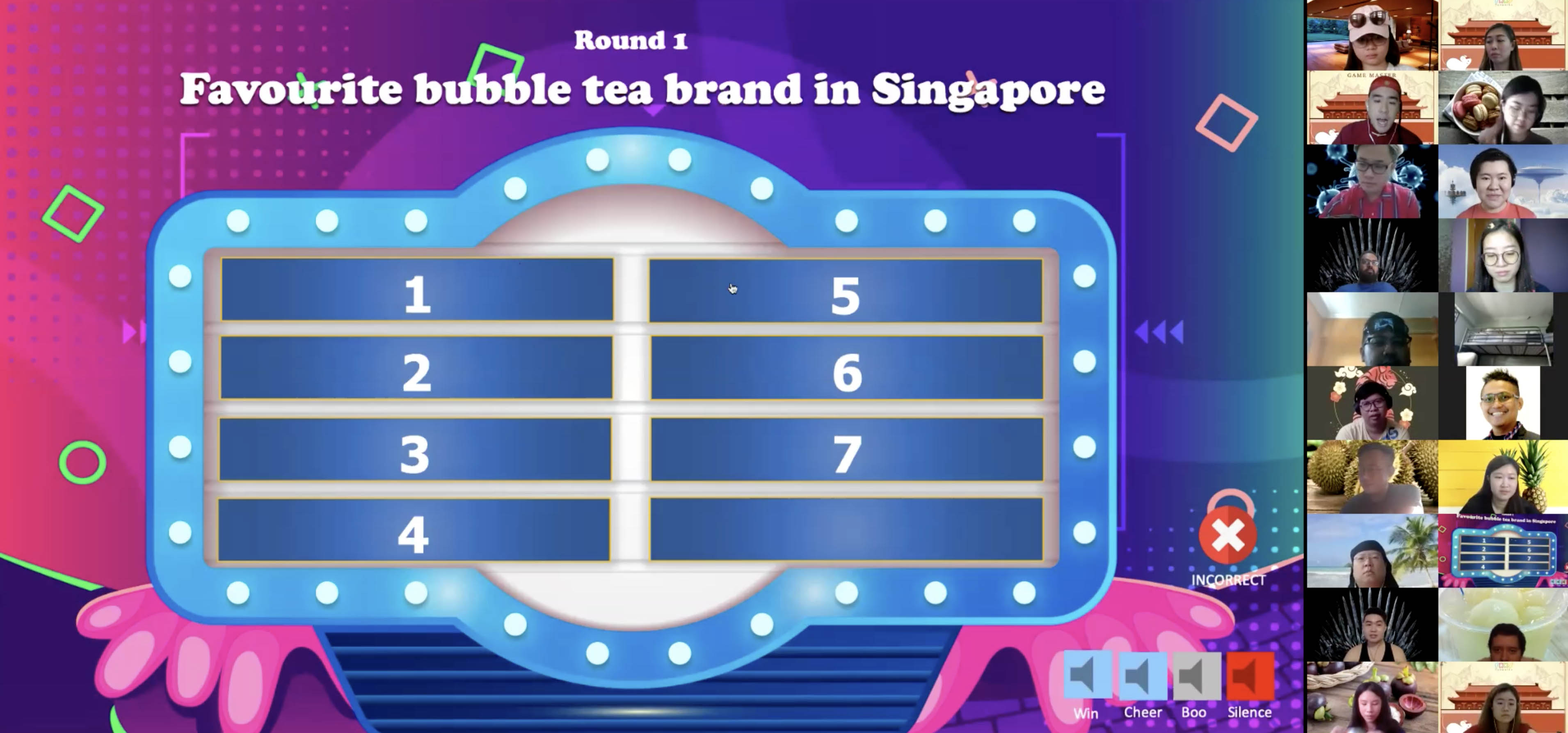 Funworks Family Feud Live Game Show
Moving on, it was time to play one of the main highlights of the day: "Family Feud"! Inspired by the American television game, our FWKS Live Game Show takes on elements of this exciting game! With a mix of questions ranging from the more generic ones prepared by Funworks or more YN specific questions, teams took turns to battle it out.
Crossing their fingers that their answers were accurate and more importantly, high on the ranking chart so as to get more points! Round after round, teams competed to get the most points! However, seeing some team members get stumped when called upon and caught off guard to answer the questions was definitely memorable! No doubt, this "Family Feud" while it might not have caused arguments and strong competition amongst different families, it definitely bonded YN as one big family, forging many irreplaceable and memorable memories!
After a short break, participants were once again re-energised and readier than ever to take on their next challenge of the day: YN's customised version of "The Great Race"! This customised version of "The Great Race" contained a similar storyline but consisted of many key learning points of the company and was definitely one that was going to be both fun and knowledgeable! Unlike the usual physical escape rooms, our escape room virtual team building programme has something different to offer! 
From having one facilitator per group guiding the teams along, to overseeing the forfeits being carried out per clue given, participants were definitely enjoying themselves!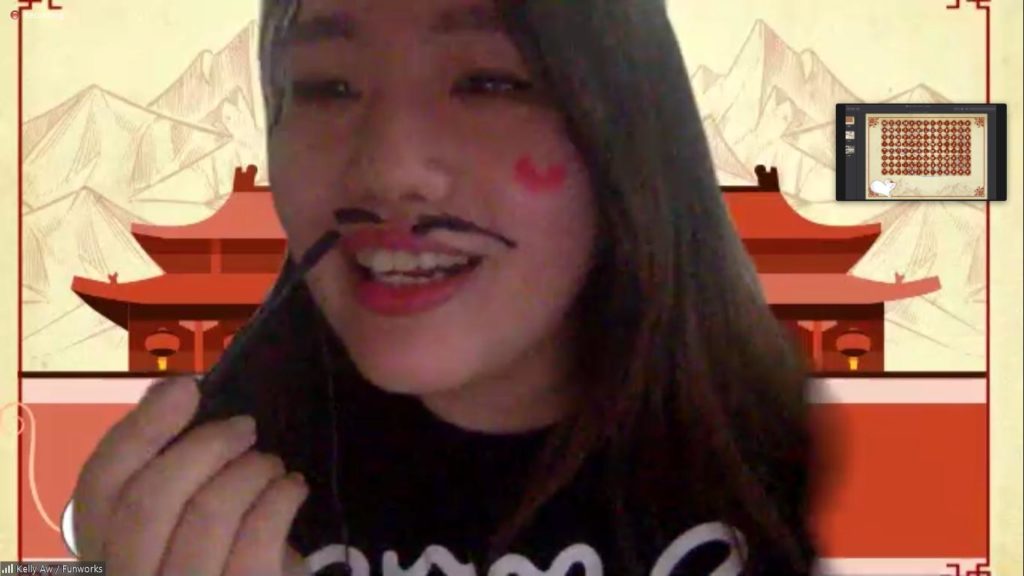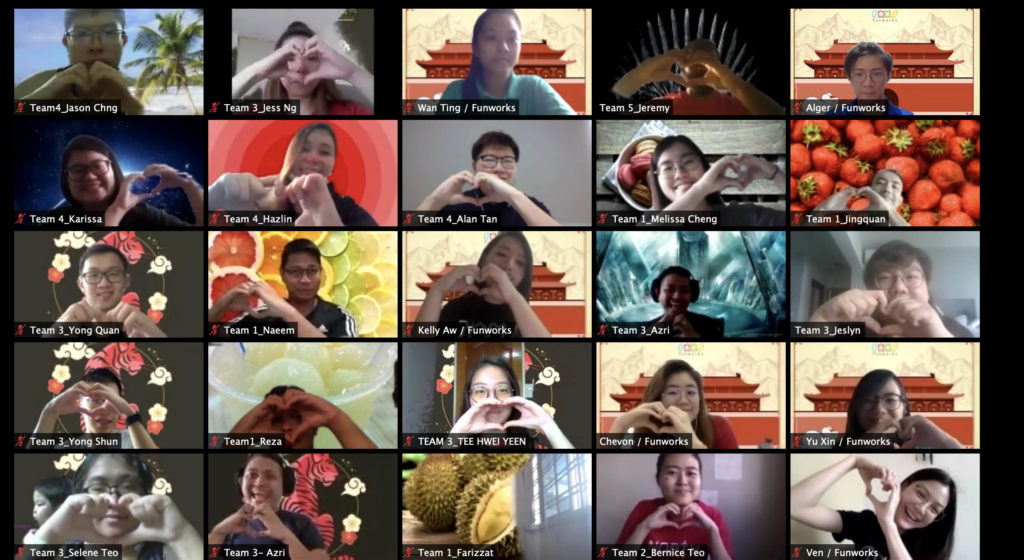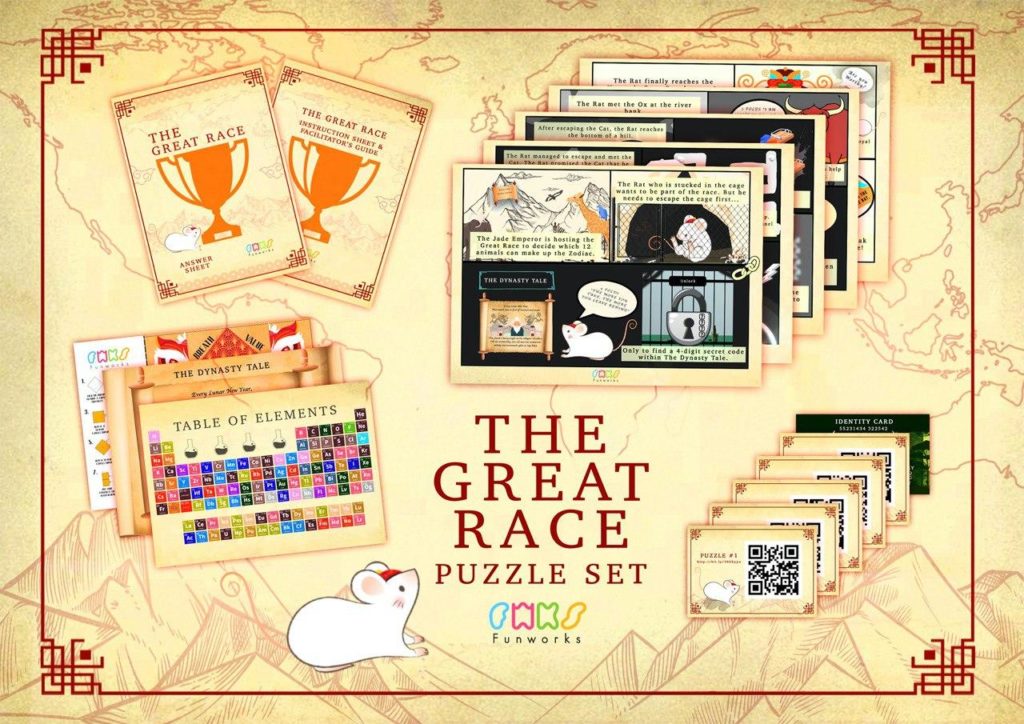 Funworks Virtual Escape Room Game – The Great Race Theme
With each puzzle being played, teams fought it out with their intellectual capabilities as they raced against time to clinch the top position. All eyes were definitely on the top prize of a GrabFood voucher per participant in the winning team, especially with how it would've been lunchtime by the time the online event ended! It was definitely a sight to behold, seeing fellow colleagues disappear off into their respective breakout rooms yet coming out with panda circles around their eyes and bright red lipsticks plastered on their faces, especially for the male colleagues! Not only did they have to leave their face full of marks till the end of the event, those teams who asked for their second clue had to be subjected to a dance forfeit in the main room! However, being the very sporting participants the YN team was, those who had to do the forfeit bravely carried out their dances in a charming fashion with their colleagues rooting them along and some even dancing with them! 
Thank you YN for having us, the FWKS Team sincerely wishes you all the best and greatly appreciates your continuous support! 

"Planning an event with Funworks is easy because they will handle the things well and professionally. This is our second event and they never fail us. Great emcee, and facilitators are well briefed and trained too. The entire process went smoothly and the participants really enjoyed the online session."
Want to do something similar for your next event?
Contact us and we will advise you on the next step!
SUBSCRIBE TO OUR NEWSLETTER
We're committed to your privacy.
Funworks uses the information you provide to us to contact you about our relevant content, products, and services. You may unsubscribe from these communications at any time.