FONTERRA SINGAPORE FIRST Mindset Workshop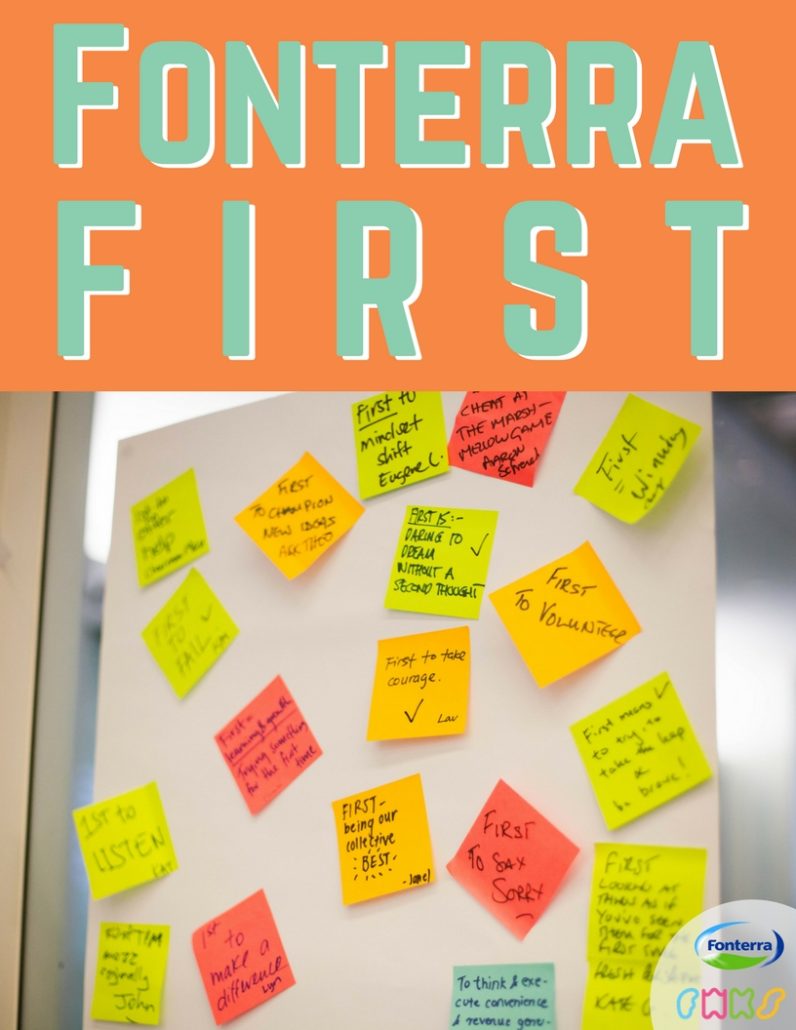 CREATING THE FIRST MINDSET
As part of the [email protected] ([email protected]) programme, we work closely with organisations to ensure their progress through various events held within the 1 – year period. Together with their HR team or L&D department , we plan out the kinds of event that would meet their objectives , aligning with the organisation' s year plan.
Recently, we held an innovation-focused event for the brilliant minds of one of our [email protected] clients, Fonterra, celebrating their FIRSTS in the current location at One George Street . The event opened with a commentary from Senior Leaders , Ann Rae and Geoff Meyer, on how the concept of FIRST evolved.
To get their gears going, Charlie Ang, a Business Futurist, Innovation Strategist and Venture Investor, conducted a workshop on mindset 4.0. He inspires to instill a growth mindset, and advises businesses to innovate and transform into future leading organisations in this disruptive and digital age. Prior to the event, participants were asked to imagine an idea that can improve, transform or reshape their industry and/or organisation in the next 3-8 years. The discussion that they had brought out a lot of splendid ideas like how Fonterra should have a mentorship programme led by the more junior ones who might offer new perspectives on old processes.
We all know that all work and no play makes Jack a dull boy. As such, after the thoughtful brainstorming sessions, it's time to put their innovative ideas into practical plans with Spaghetti Tower. Some focused on building a strong base, while others figured out how to make it as high as possible.
As expected of the Fonterrians, they came up with ingenious ways not only to build the tower, but also to hold it up. Check out how smooth this guy is.
As a grand finale to the meaningful event, Ann Rae unveiled a wall that captured moments from milestones, achievements and celebrations that have happened through the years at their current location. It brought out a lot of memories and much excitement among the Fonterrians as they look over the pictures. Fonterrians were asked to share what 'Being First' means to them. One that stood out was, "First Is – Daring To Dream Without A Second Thought."
With the impending Big Move ahead, we wish Fonterrians the very best in conquering new frontiers and reaching greater heights. Go Fonterra!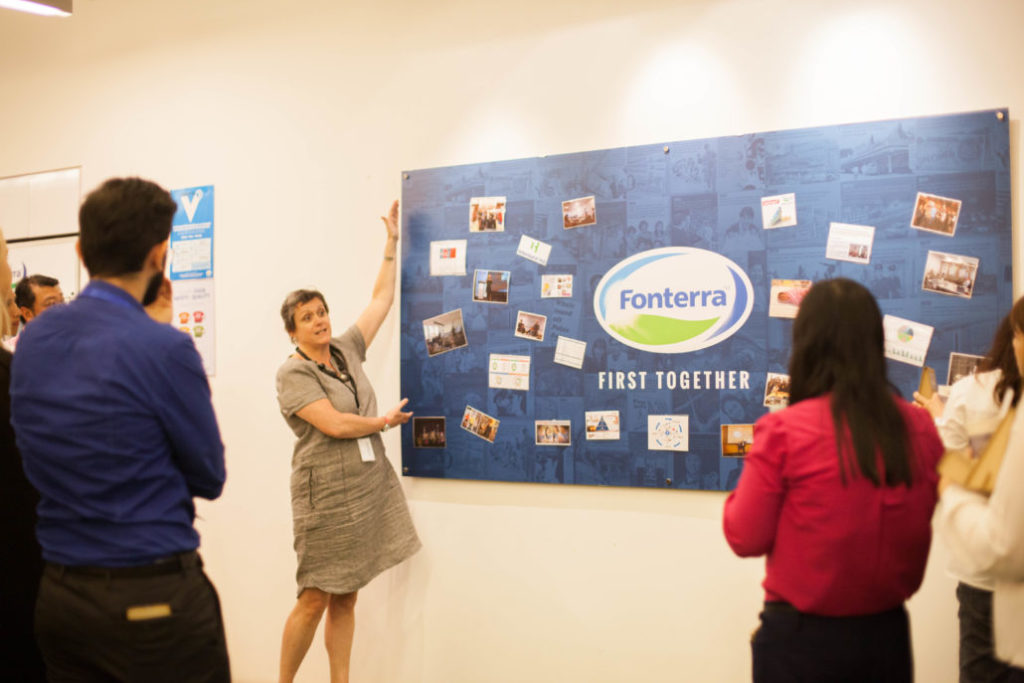 To find out more about how more about [email protected] programme and how we can customise a programme for your company, please contact our friendly consultants at +65 6743 3077 or email us at [email protected]!
Want to do something similar for your next event?
Contact us and we will advise you on the next step!
SUBSCRIBE TO OUR NEWSLETTER
We're committed to your privacy.
Funworks uses the information you provide to us to contact you about our relevant content, products, and services. You may unsubscribe from these communications at any time.
YOU MAY ALSO BE INTERESTED IN: