IHIS TEAM BONDING DAY
- Nostalgic Food Hunt -
Ever wondered how many meals a day one can have? The answer is: unlimited. And if there is one person who knows this, the person must work at IHiS. It was a fun-filled food-packed 'feasty' Friday for the eager beaver IHiS folks. The earliest person reached a quarter after 8 (when registration officially starts at 9) and the level of enthusiasm was maintained throughout the whole day, from the opening activity of Human Bingo, to the closing activity of Reflection.
Just as Po from Kung Fu Panda is driven by food to get him going, perhaps the promise of a breakfast spread is what motivated the punctual people of IHiS (just kidding). Whatever the reason may be, with their filled tanks, the energised participants went around the room, hoping to be the first to fill up the 25 grids of Human Bingo. The fun part comes when we had to verify some of the tasks. Naturally, some reoccurring names had to be called out.
At the end of the session, even if one couldn't fill up the 25 grids, one will now know that IHiS has a lady who can recite the alphabet backwards, and a muscle man who can do 30 push-ups in 30 seconds. Impressive, IHiS.
The IHiS participants really put in effort in bringing their sentimental items. Some of the items include a faded, yellowed receipt from the 70s(?), a diskette, a cassette recording of his laughter as a child (which we imagine would sound borderline creepy in a horror setting), and a VCR case creatively repurposed as a pencil case (which still has her timetable!). There were people who even brought more than one item.
Many brought the brick mobile phones that never run out of battery, but if flung to a person's head, the poor fellow will no doubt be pronounced dead.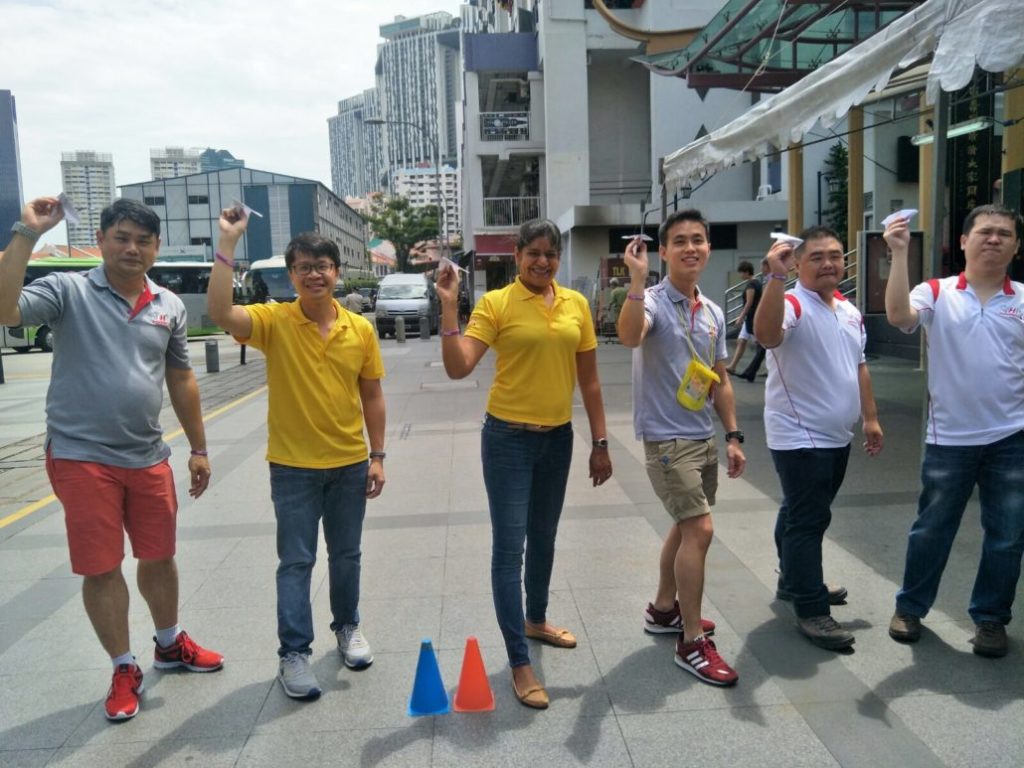 One surprising thing is that most groups only covered one area, when typically, participants would be able to cover at least two in the same duration of 3.5 hours. This shows that while they are competitive, they take time to strategise on the areas that would give them the most points. Apparently, the great minds of IHiS think alike.
Even though there were groups with members who were not in their best condition, they stick by the creed 'Leave No Man Behind'. Even if that means going back to a station and redoing the task four times thanks to other teams who conveniently sabo-ed them. That level of resilience is admirable! Generosity was also displayed when a group decided to give up their best 3 grids to a team that sabo-ed them. Well done, IHIS!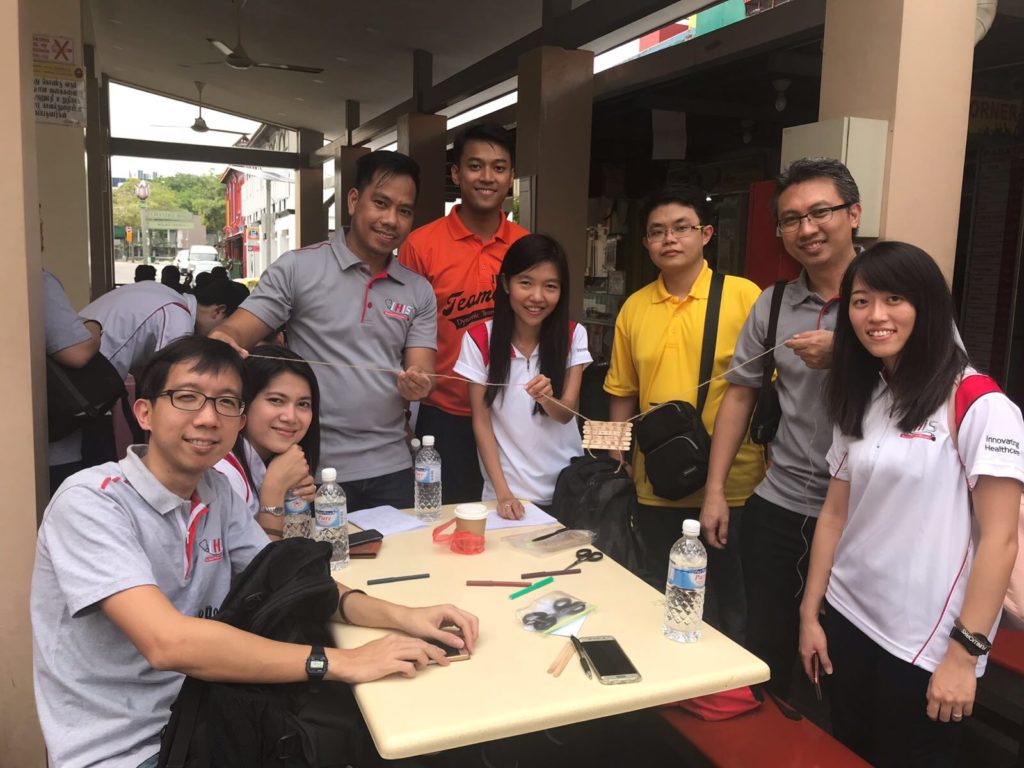 HIiS is not the only company that signed up for our Nostalgic Food Hunt team building activity. In fact, our unique food hunt programme prompts many corporate companies to bring their employees on this food journey to discover the many hidden food places in Singapore. You may view the video below to find out what your colleagues will be experiencing during the event!
Want to do something similar for your next event?
Contact us and we will advise you on the next step!
SUBSCRIBE TO OUR NEWSLETTER
We're committed to your privacy.
Funworks uses the information you provide to us to contact you about our relevant content, products, and services. You may unsubscribe from these communications at any time.