Cooking Team Building with APB Singapore | Master Chef
BUILDING A TEAM WITH COOKING – A RECIPE FOR SUCCESS
Living in a garden city known for the feasting, famous food, and long queues at famous and yummy food stalls, the team at Funworks couldn't resist the temptation to share one of our most popular team building cooking challenge — The Master Chef.
Being invited by APB Singapore to host one of their team building session, we were tasked to create a fun and exciting bonding event for their staff, while concurrently incorporating some elements of learning and objectives without being too "educational".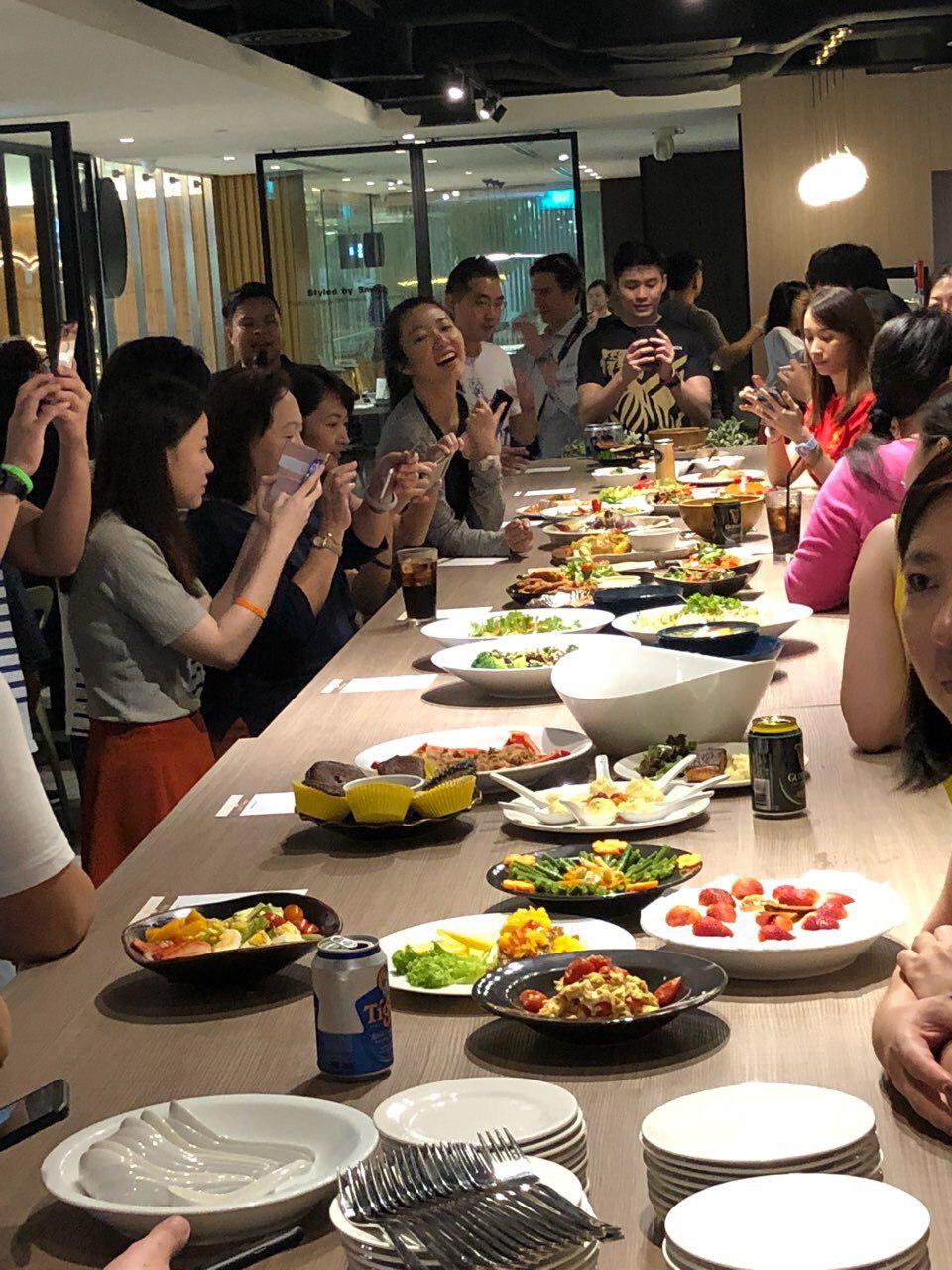 Our team took on the challenge and hosted the team at APB Singapore with a series of fun, challenging, and exciting tasks that tested their teamwork, building collaboration, hearing (yes hearing!), budgeting, and of course culinary and plating skills! Shortly after arrival, participants were actively engaged in a series of BINGO games where they seek to achieve BINGO by going around to get the signatures of colleagues who have a certain trait, talent or interest, as stated on their bingo grid!
This was a time of "sabo" as names were written and subsequently verified by our Emcee, who excitedly invited the individuals to demonstrate their talents in round of tongue twister, 30 push-ups and dancing! Individuals who were new to the company were also introduced and welcomed by the crowd.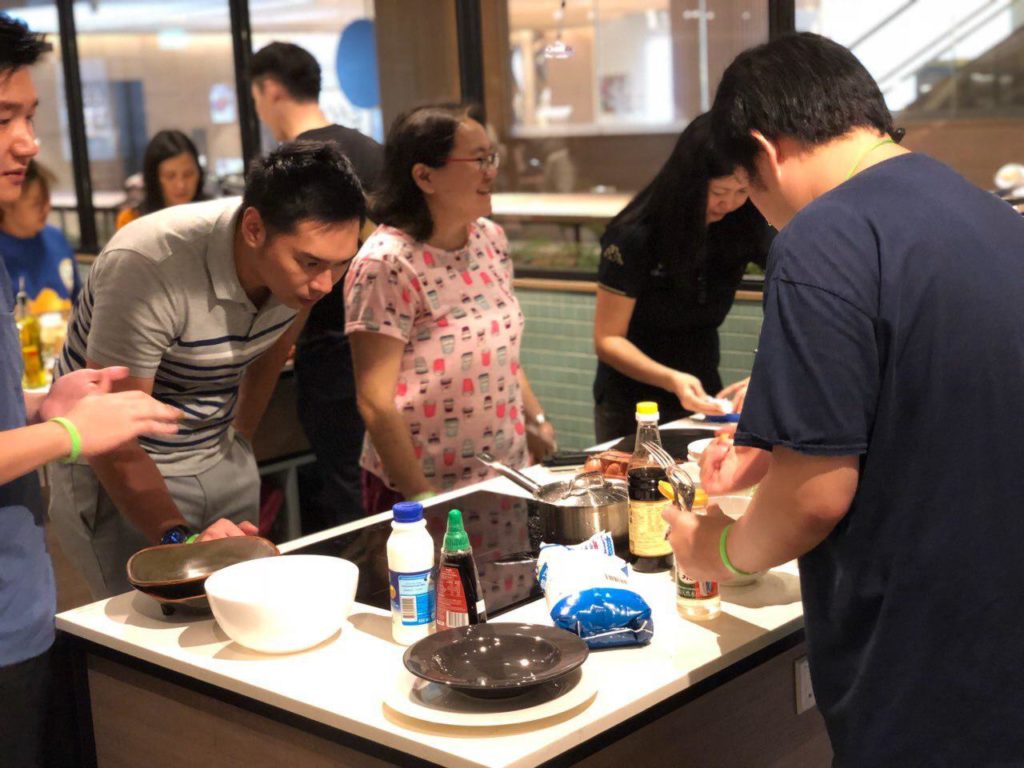 What is a Cooking team building event without food related games? Teams pitted their skills against each other as they competed in a game of Food Bingo that tested their strategic thinking, and of course with a bit of lady luck, as well as a game that follows the latest ASMR trend (Autonomous Sensory Meridian) where they seek to guess the dish by just listening!
AND YOUR TIME STARTS NOW!
And just when you think it has ended, teams of APB Singapore were then "set loose" for a food race with a budget and a food menu where they get to taste different cuisines and dishes in Singapore, gather their inspiration for their upcoming cooking challenge, AND find time to shop for the ingredients and materials required for their Ultimate Cooking and Mystery Box challenge.
As lunch hour passes by quickly, hurried footsteps and faces full of perspiration and determination appeared at the Cooking Kitchen, where they prepare for their Ultimate MasterChef Challenge. With a time limit, and a mystery item that they MUST use in one of their dishes, teams started their cooking journey of completing a set menu consisting of starters, mains, sides, and of course desserts.
It wasn't long before the whole Cooking kitchen was filled with sounds of pots and pans, and the aroma of delicious food. While participants worked closely within their teams to strategise, divide the work, and overcome the multiple "Sabotages" by other teams, the clock continued to tick in this pressure test. Not knowing what to expect, everyone were amazed by the Michelin star worthy dishes that were presented at the end of the cooking challenge, that not only smell delicious but were presented in such eye pleasing manner — they definitely caused a dilemma during the taste test to determine the ultimate winner of the team building event.
Although there is always a winner, and an end to every event, when "the time stops now" happened in this challenge, it is clear that everyone in APB Singapore deserves a medal and a never-ending applause for their effort, teamwork, and close collaboration within and between teams to overcome their barriers and emerge as their very own special, and unique cooking team building event. Once again, it is shown that team bonding can be achieved in various creative ways. So why not try our cooking team building and search for your very own MasterChef?
To learn more about other team building activities that you can organise in Singapore and how we can customise a programme for your company, please contact our friendly consultants at +65 6743 3077 or email us at [email protected]!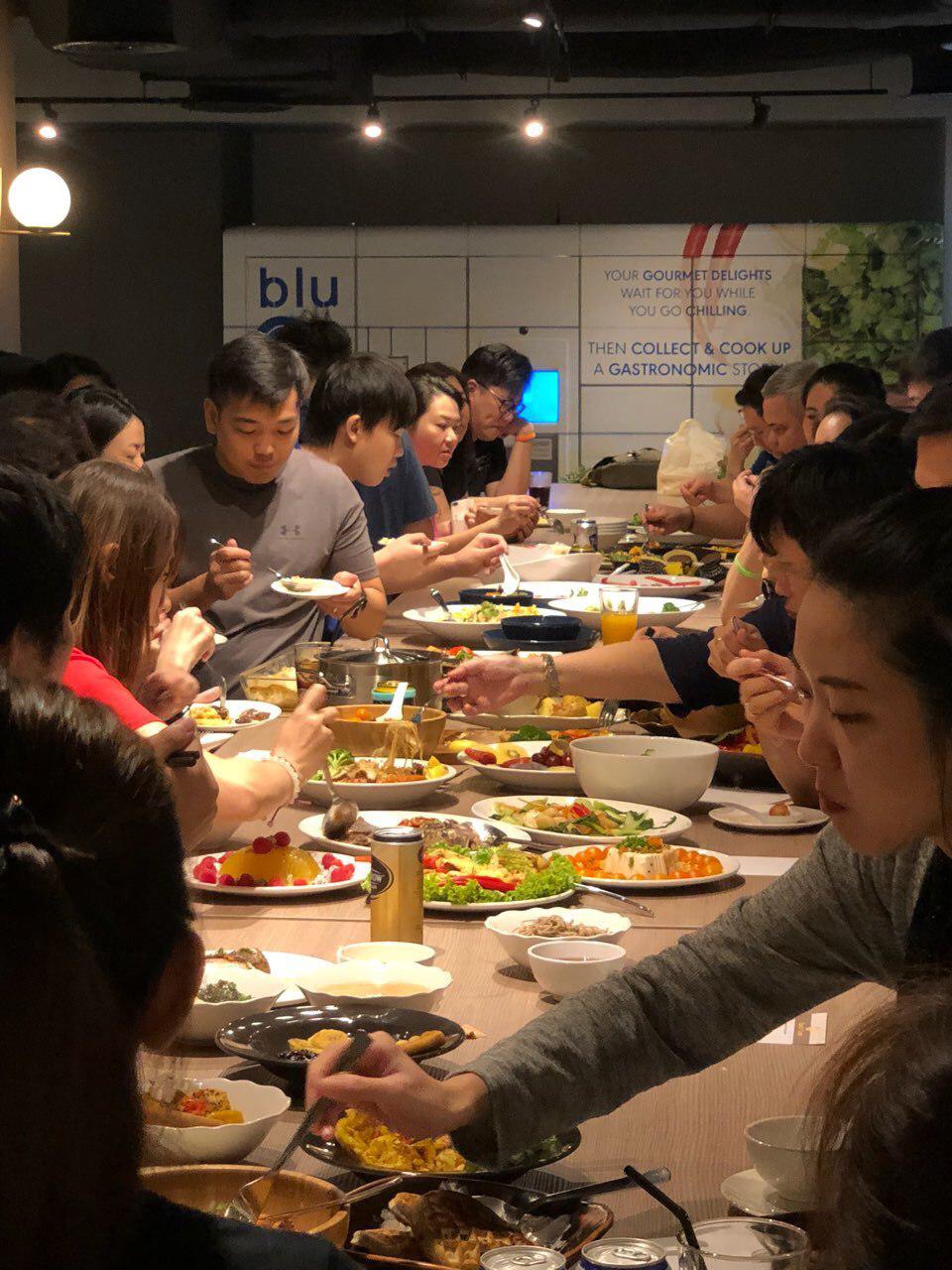 Want to do something similar for your next event?
Contact us and we will advise you on the next step!
SUBSCRIBE TO OUR NEWSLETTER
We're committed to your privacy.
Funworks uses the information you provide to us to contact you about our relevant content, products, and services. You may unsubscribe from these communications at any time.
YOU MAY ALSO BE INTERESTED IN: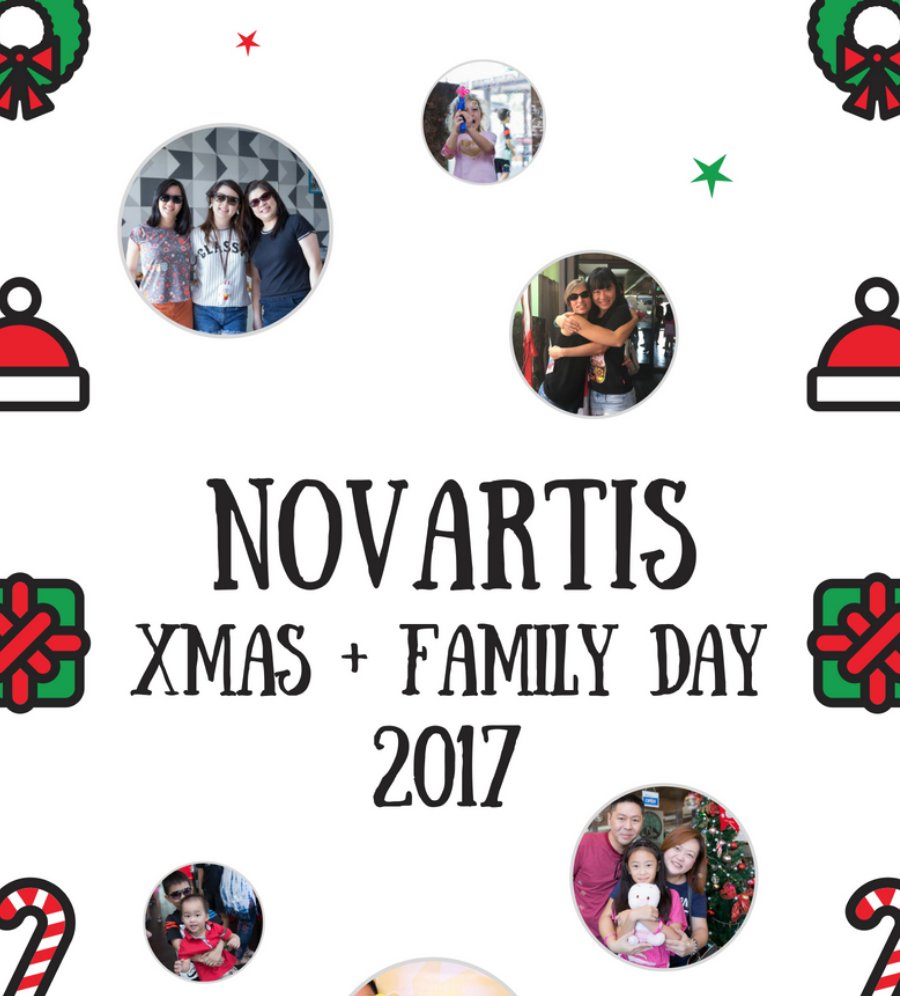 NOVARTIS SINGAPORE CHRISTMAS AND FAMILY DAY