AMERICAN EXPRESS TEAM BUILDING
- The Amazing Race-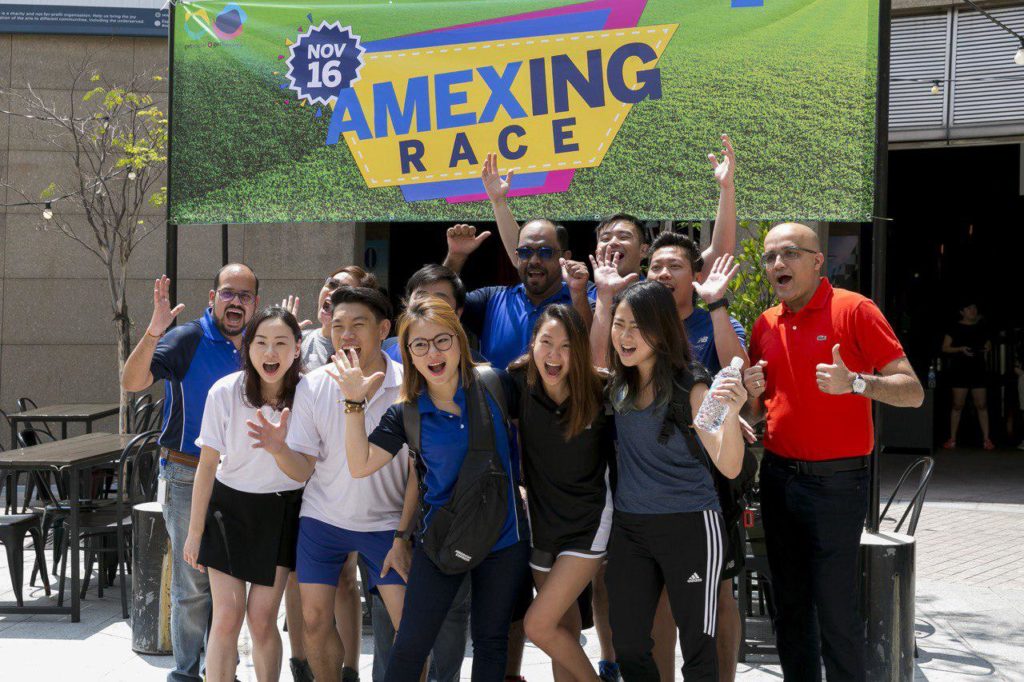 Racing against clock and each other, the teams of American Express came together as ONE to participate in the one and only leg of the Amex-ing race.
With a team budget, and the Route Information, teams put their heads together to crack the code and be the first team to depart in the race! Having the ultimate prize and the pit-stop in mind, participants sped off and worked together in their teams to overcome each of the challenges that was presented to them! Facing a range of tasks in the multiple detours, the teams of Amex worked together to complete tasks that tap on their memory, hearing, physical strength and stamina, and even intelligence! With that, participants even devised creative solutions to improve their efficiency such as renting their own bicycles to travel around (yes they did!), Just like the saying goes, "The Great Teams Find a Way to Win", so why not?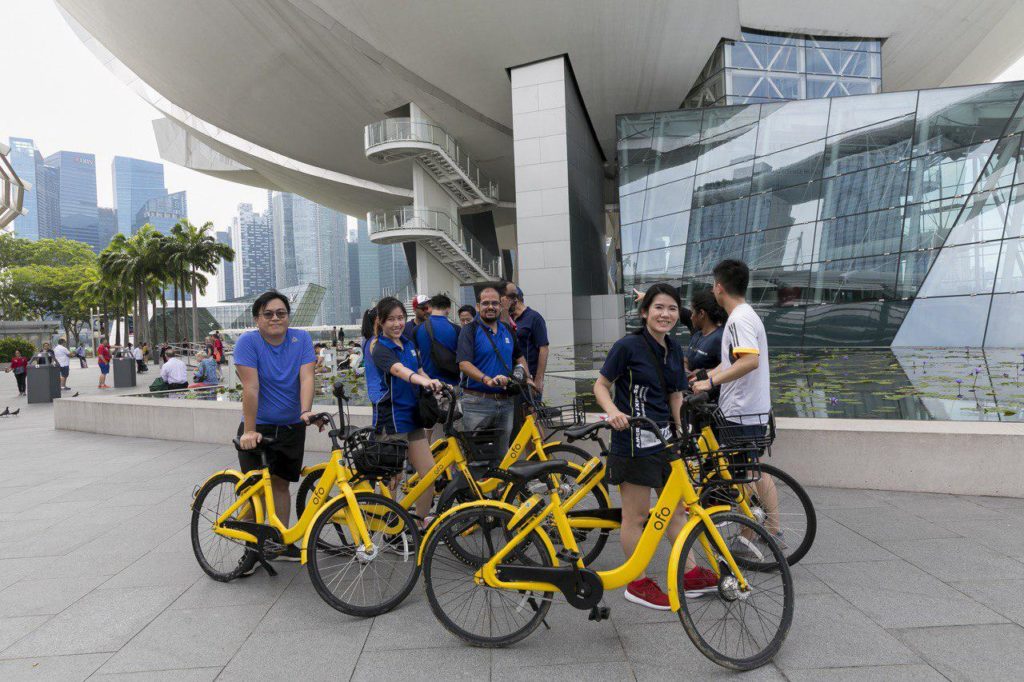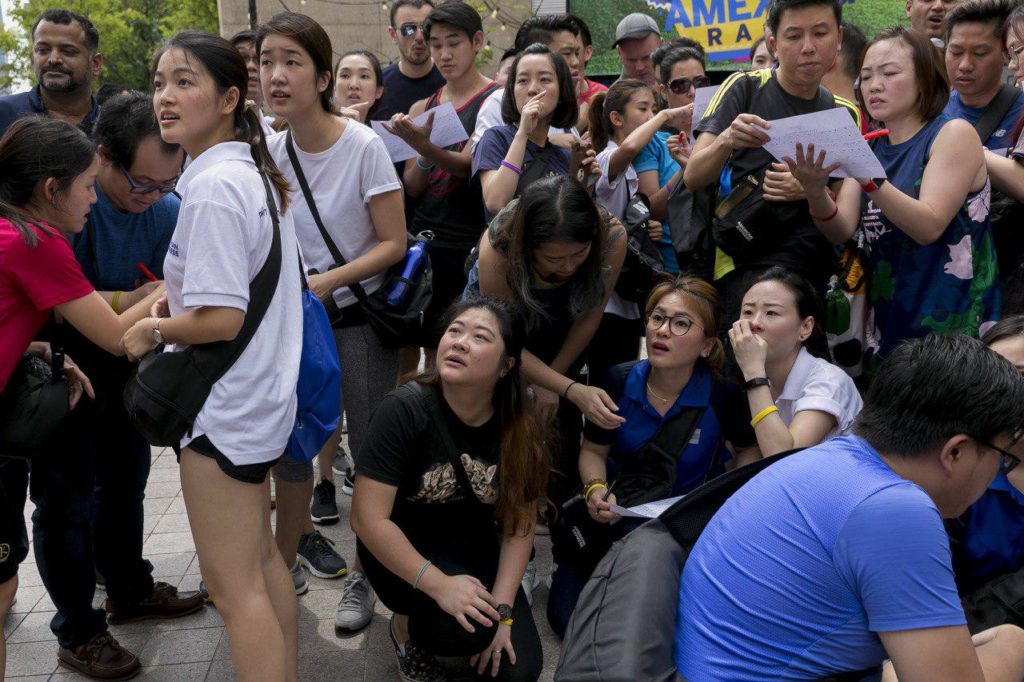 YIELD, U-TURN & HEAD-TO-HEAD!
Just when they thought they are almost done, lucky teams who found themselves first as the Yield and U-Turn stations were given the opportunity to "sabotage" others by giving them a time delay and the need to backtrack and complete an alternative detour task respectively! Perspiration, tiredness, frustration kicked in, BUT guess what? Teams of Amex took it in their stride and actually completed their penalty before moving on to complete their race, with some teams even pitting their skills against each other in a round of Head-to-Head, in the ultimate and final race for the winner — to be the first team to arrive at the pit-stop.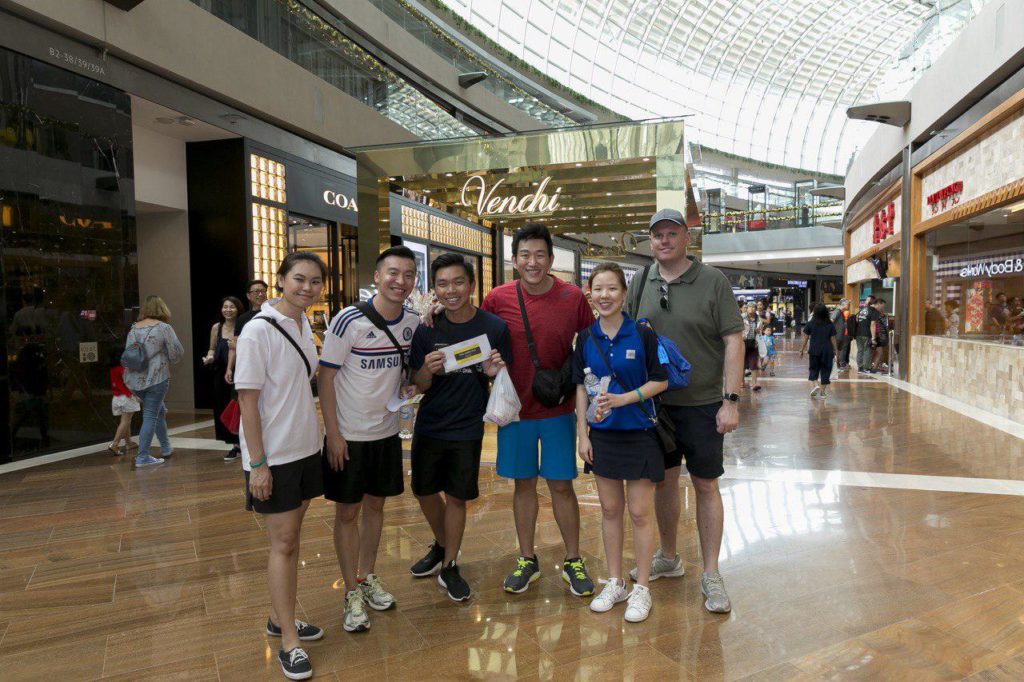 BEGIN WITH THE END IN MIND
In this Amex-ing race, it doesn't matter if you are the "first team to arrive" or the "last team to arrive", as it is a non-elimination race. Instead, it was a race to Success for everyone as they collaborated through their challenging journey, and emerge even stronger as a team at the end.
"Everyone had fun and will look forward to working with Funworks in the future."
Want to do something similar for your next event?
Contact us and we will advise you on the next step!
SUBSCRIBE TO OUR NEWSLETTER
We're committed to your privacy.
Funworks uses the information you provide to us to contact you about our relevant content, products, and services. You may unsubscribe from these communications at any time.