The language of "FUN" is one that could break down all
barriers, and is also an effective tool for building teamwork and camaraderie.
THE STORY BEHIND OUR LOGO
Our logo is derived by abstracting the letter forms of F, W, K, S, (aka Funworks).
Funworks exists to help our clients build a community in their workplace by strengthening relationships through fun & purposeful initiatives that are in line with their values. We focus on organising activities that are customised to build lasting and strong relationships.
Hence, we want our identity to be fluid and versatile. The overall roundness in shapes helps us to achieve the fluidity and represents limitless possibilities.
The four colours represents the four areas of focus, that are equally important to both Funworks and our partners: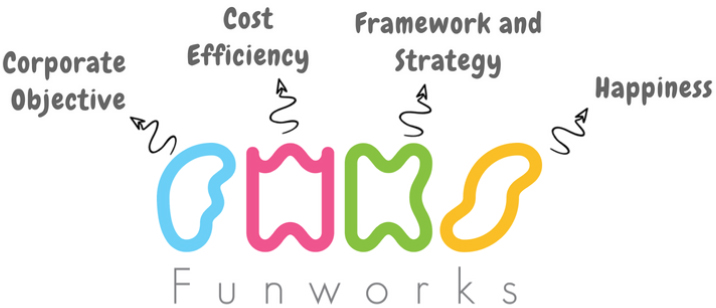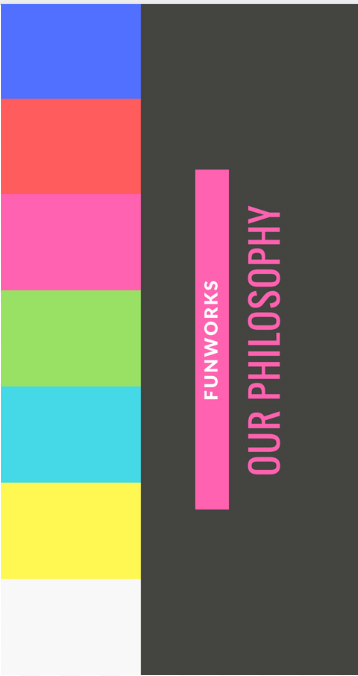 We believe in our "Triple P" philosophy. This philosophy forms the foundation of our operating model in growing with our employees, as well as building our relationship with our customers.
Regardless of any circumstances, our team will continue to be professional and approach all challenges in the "Funworks Way".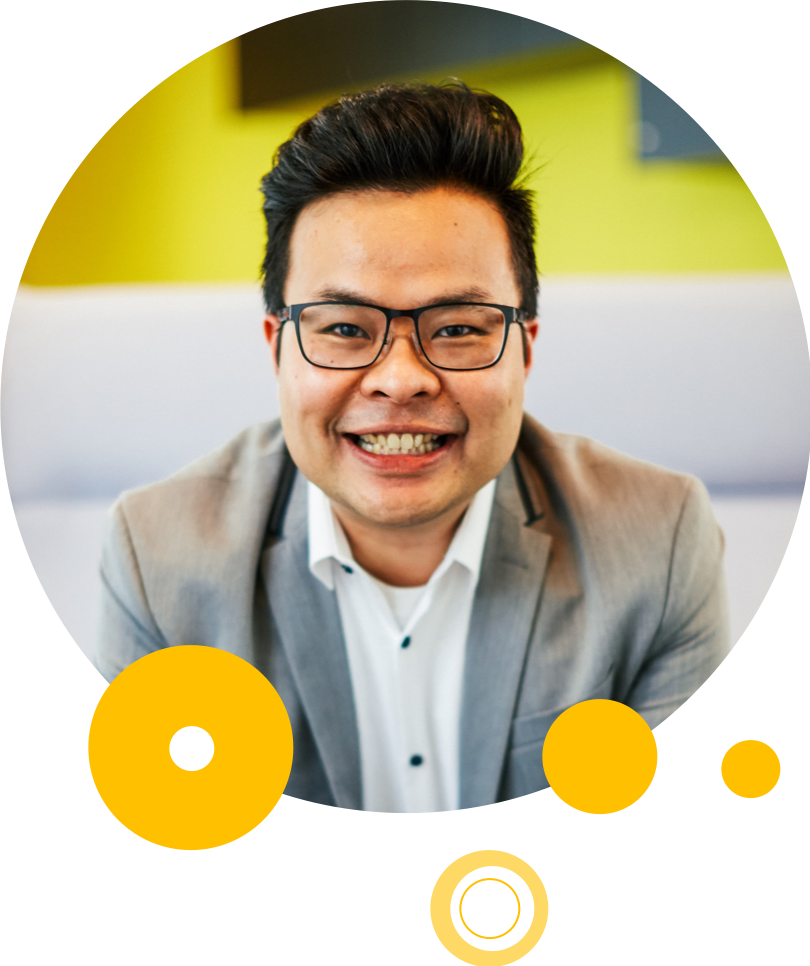 RELATIONSHIP – KEY TO SUCCESS
Workplace relationship is the building block for all the key success factors. To strengthen communication, teamwork and collaboration within an organisation, we must first build a positive relationship amongst your employees. Without this, it is almost impossible to achieve the outcomes we desire.
If you are a Business Owner, Senior Management or playing the HR role, you will probably agree that we need to engage our employees at a regular basis. However, organising such engagement events/functions is a lot like a puzzle. It is complex, has many parts to it, and they all need to fit together in order for you to achieve your desired outcome.
And that is the reason why we created Funworks. We are more than an event organiser – our goal is to deliver fun and objective programmes to help you uphold your most important business asset – your people!

Talk to my team and find out how we can help you create a happy workplace