SINGAPORE'S UNIQUE ESCAPE ROOM GAME KITS
Transform your office, your home or even your classroom into an Escape Room.
Using our Escape Room Game Kit, you will be exploring clues, solving puzzles, interacting with your team and above all, have plenty of fun!
Escape the boredom.
Free consultation. No credit card required.
WHAT IS AN ESCAPE ROOM GAME KIT?
Like the idea of an Escape Room or you're intrigued by it and really want to try it?
Similar to the Escape Room concept, our Escape Room Game Kit transforms any venue into your very own playground. 
Our Escape Room Game Kit comes with an intriguing storyline where you and your guests will play a role to "escape" the given puzzle. Making use of all the clues and the creative illustrations, you will have to solve the intellectually inspired puzzles to win! A perfect gift or purchase for any formal or informal gathering, this Escape Room Game Kit comes with everything you need to self-facilitate and play indoors!
What are you waiting for? Purchase this Escape Room Game Kit now and send an invite to all your players! Be the first to Escape!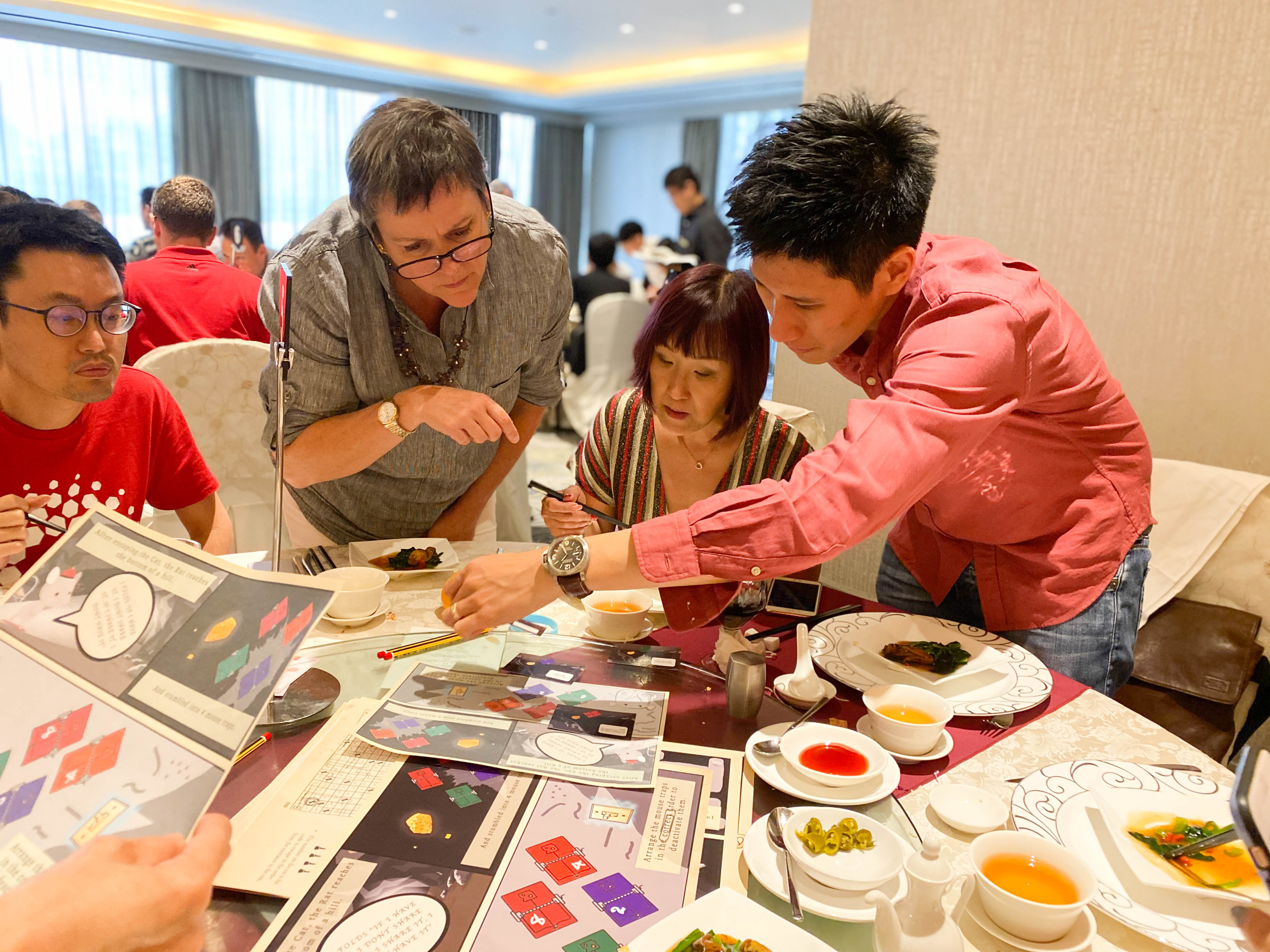 Try our Escape Room Game Kits which have been created for any occasion; a night out with friends, a date, a birthday celebration, a family bonding session or a team building activity.
Select your preferred Escape Room Game Kit, purchase it, and enjoy! 
What Are You Waiting For? Try It Now!
LET THE ADVENTURES BEGIN!
Choose a puzzle that you want to purchase. 
ORGANISE YOUR OWN ESCAPE ROOM GAME AT HOME TODAY
Gather your friends, colleagues or family members and solve the intriguing puzzles. 
Are you game enough to challenge the puzzles?
Try it today!