DINNER & DANCE IN SINGAPORE
Celebrating success and rewarding achievements,
on a dinner and dance night that is organised especially for you.
Your event planning starts here –
Free consultation. No credit card required.
WHY ORGANISE DINNER AND DANCE?
The dinner & dance event sets the closing stage for the journey of achieving success at your workplace. Employees are the biggest asset to a company and the importance of celebrating success and rewarding achievements cannot be highlighted enough.
There are many reasons for corporate companies to organise a dinner and dance event. It can be an annual event, a special occasion to celebrate your company's anniversary or simply to reward your employees for their hard work throughout the year.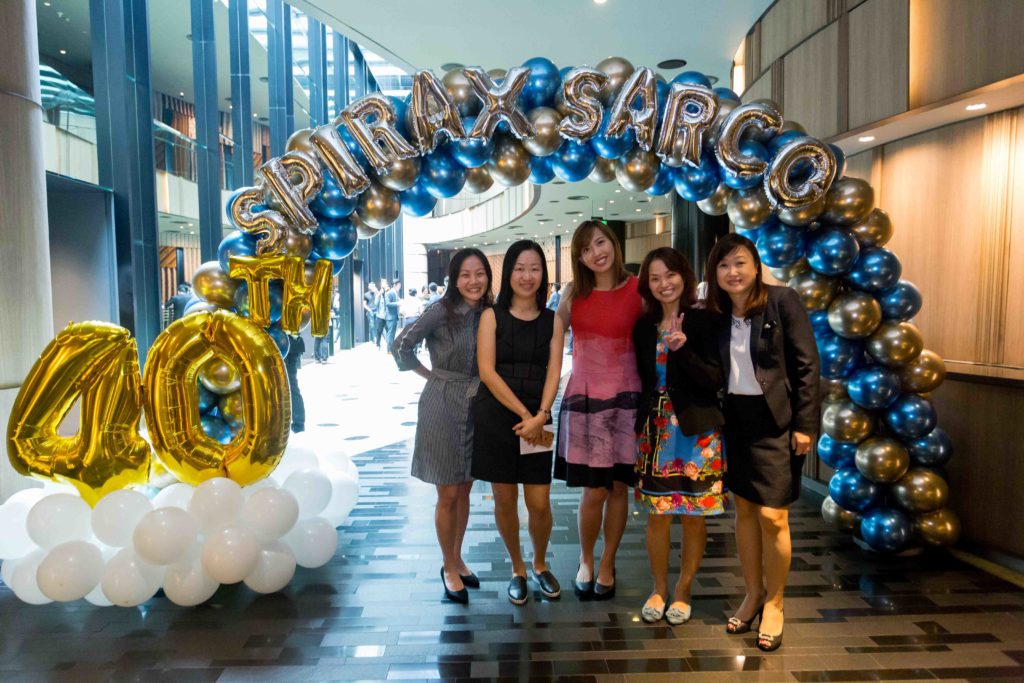 Company's Anniversary Celebration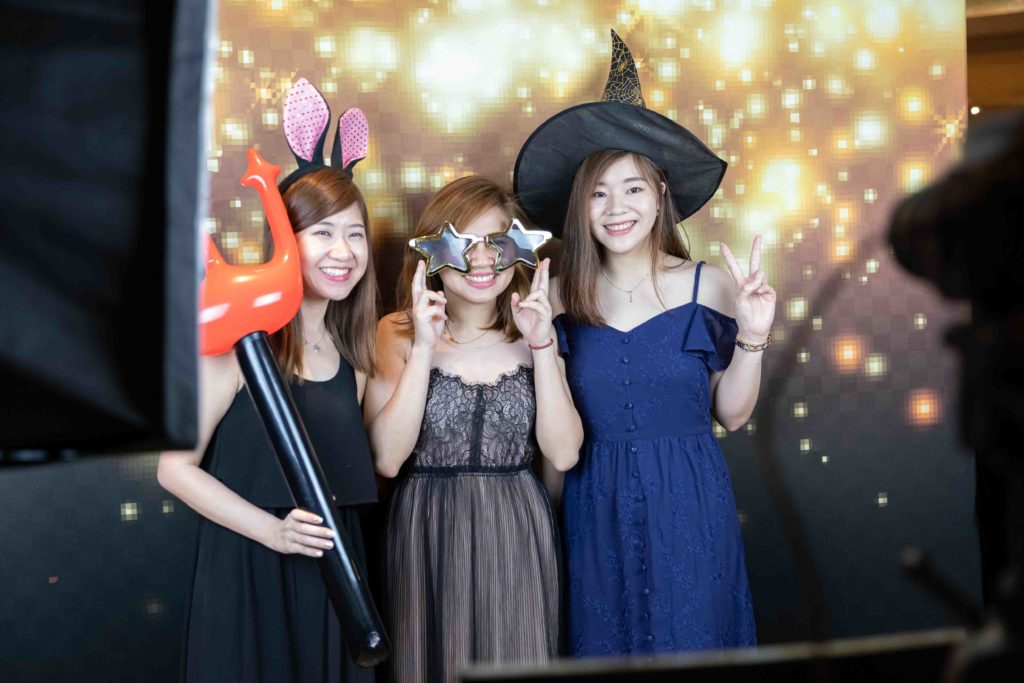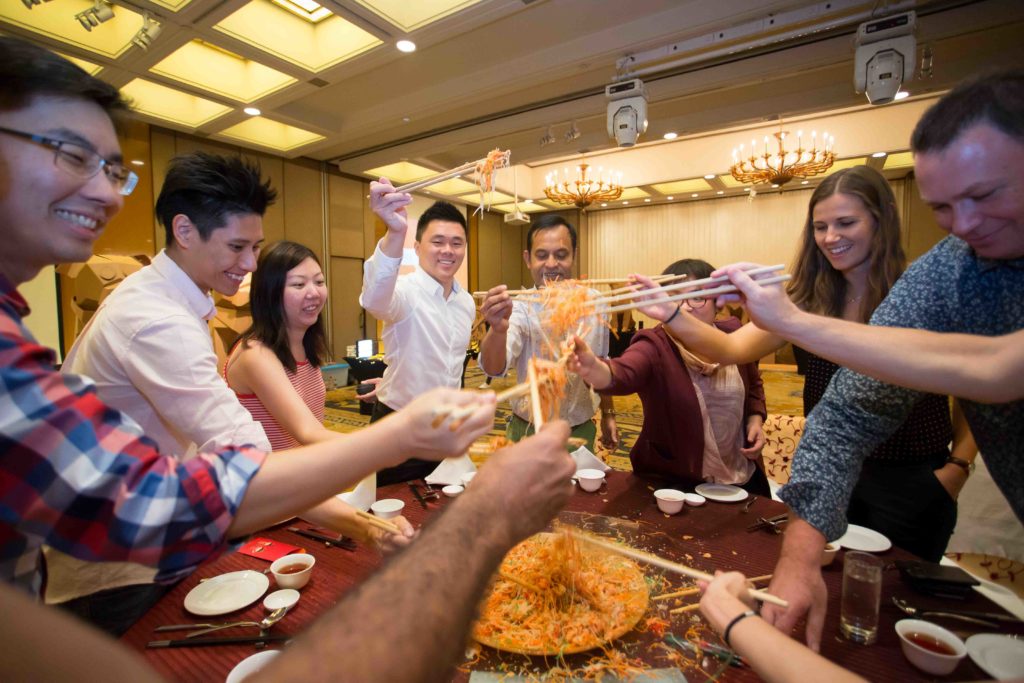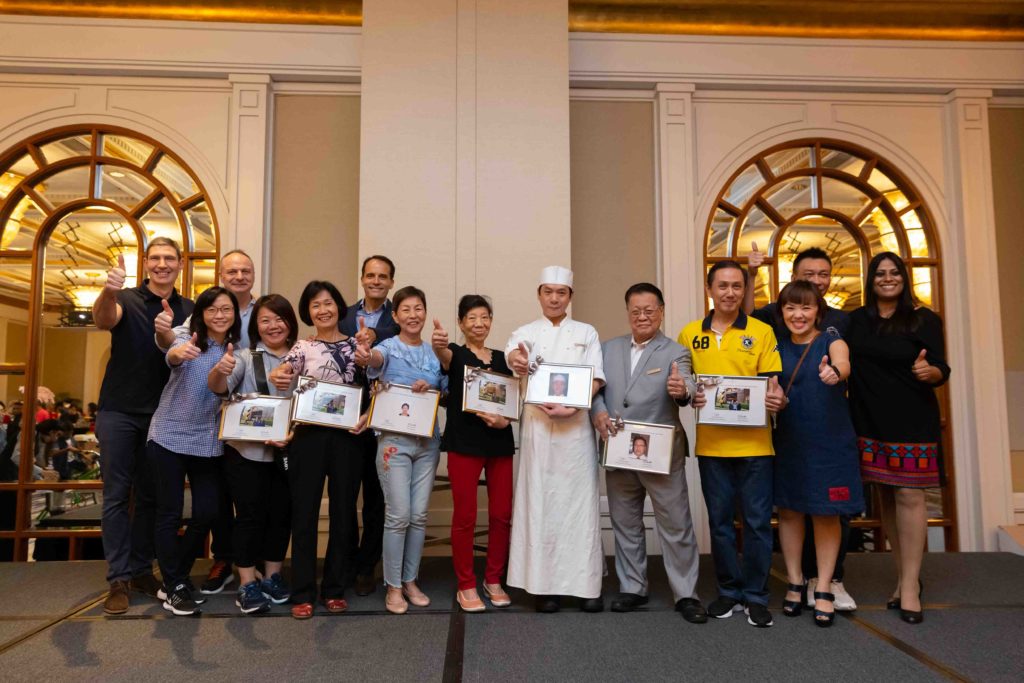 Employee Awards Celebration
THINGS TO CONSIDER WHEN ORGANISING A
DINNER AND DANCE EVENT?
There are many things to consider when you are planning your company's dinner and dance event. Be it a lunch or dinner function, you will have to consider the following factors during your event planning process.
Depending on the number of guests attending and the theme of the dinner, you have the options of choosing between an indoor or outdoor event venue. Typically, most companies would choose an indoor venue as it is air-conditional and you do not have to worry about wet weather plan. Some companies may go for an outdoor venue as it gives a totally different vibes to the ambience. This is especially true if your company organises such D&D events annually and you want to give a different experience for your guests. For more venue options, you may also visit the various venue listing platforms available online. After you have shortlisted a few venue options, arrange a site inspection at the venue to assess if they are suitable!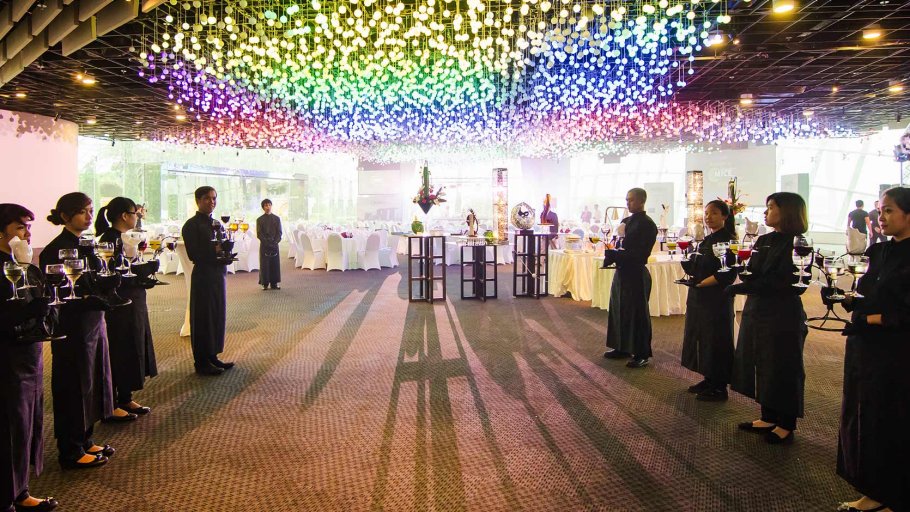 Dinner and dance events are meant to be fun and it gives your employees the opportunity to wind down and interact with each other outside their workplace. 
Choosing the right dinner theme is important as it allows your guests to dressed up for the occasion. Incorporate a "Best Dressed" award competition to entice your colleagues to come in the wackiest costumes and accessories. Below are some dinner themes for your reference.
Decorations play an important role in building up the atmosphere of your event. Depending on the event theme, you can explore using setting up balloon arch, laying helium balloons, erecting a backdrop for photo taking or using lightings to create the atmosphere you desire. 
Some venues come with in-built lightings and you can save a significant amount of cost by using their system.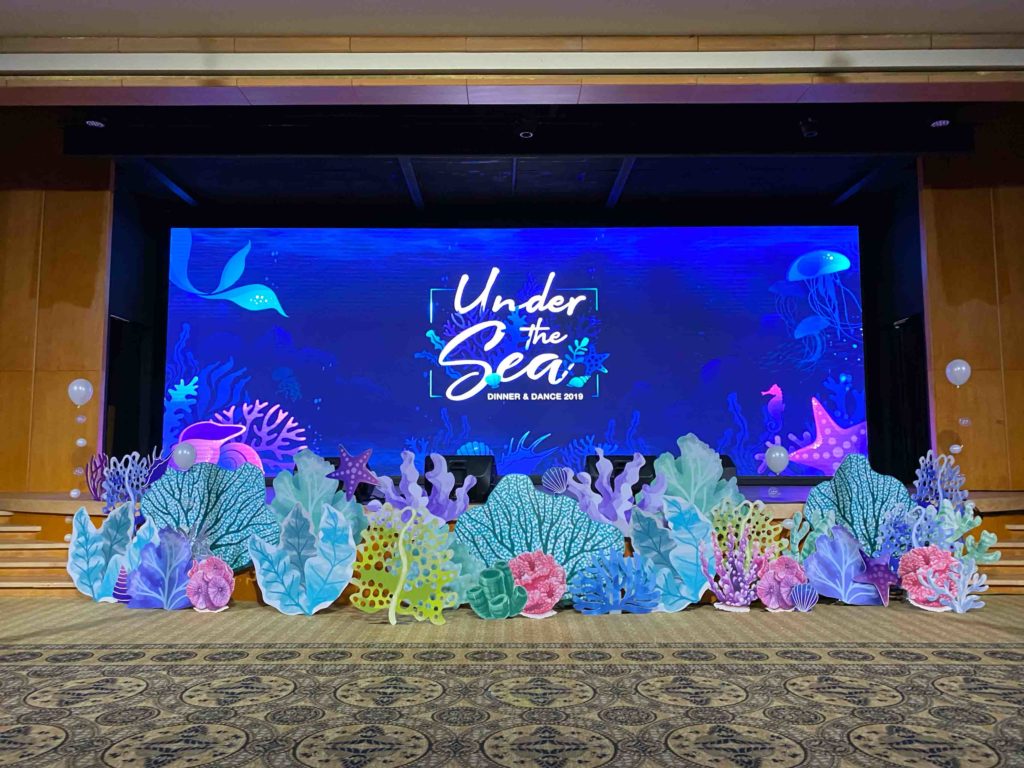 Catering cocktail activities before the start of the dinner and performances  during the dinner can increase the level of engagements with your guests. Depending on your dinner itinerary and the number of guests, you can decide on the number of activities and performances required.
We would recommend catering about 2 to 3 cocktails activities and 1 to 2 performances. You can consider having a photo booth station or caricature drawing for the cocktail activities. You can also engage a live band, a dance group or a digital magician to perform during the dinner.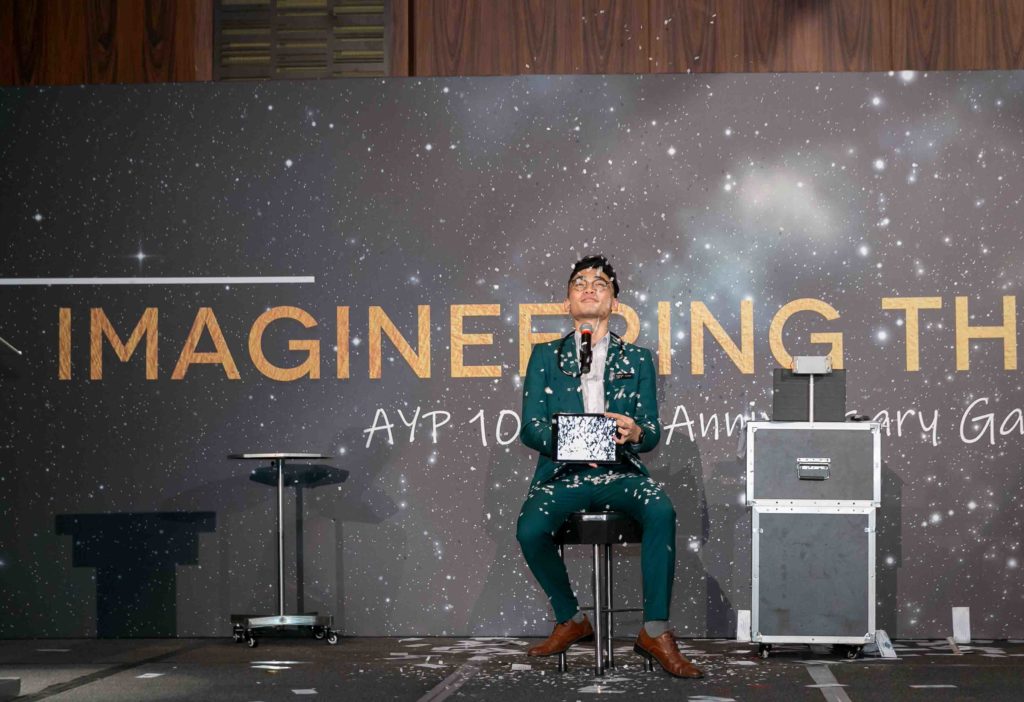 Hiring the right emcee and deejay for your dinner and dance event is one of the most important factor to consider when planning for your event. 
Depending on the profile of your guests, you can decide whether there is a need to hire a bilingual emcee. By engaging the suitable emcee, he/she can supercharges the crowd with intriguing games, hilarious comments before ending the event on a high note, leaving the crowd deeply satisfied.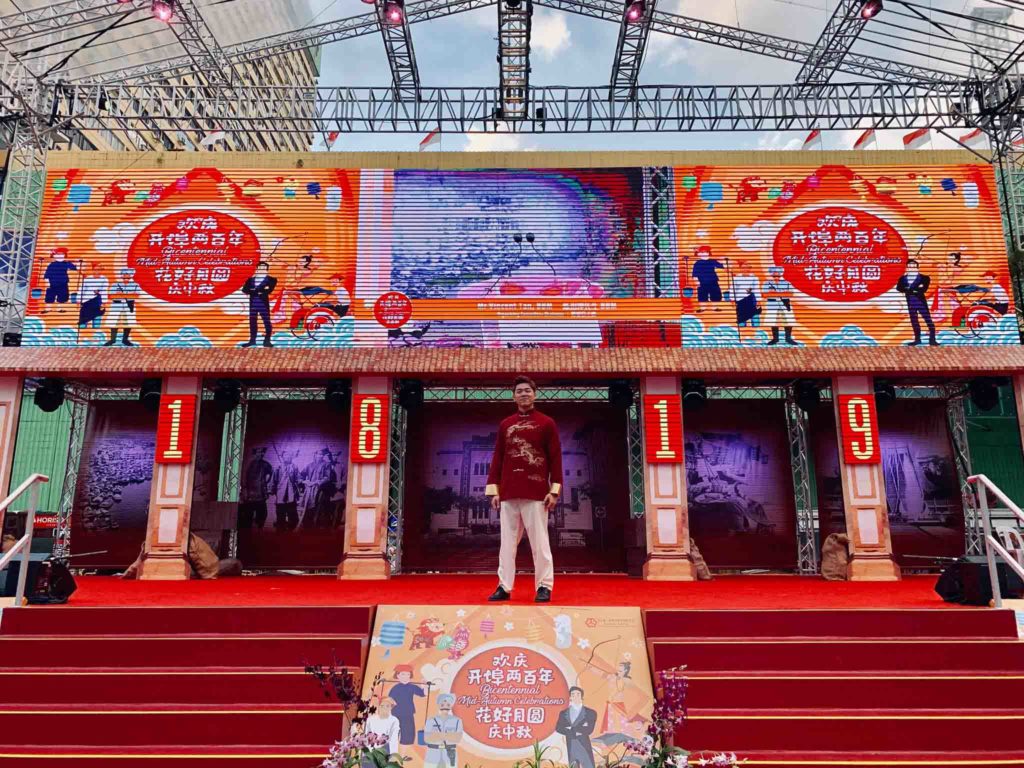 6. Hiring the Right Event Organiser
The biggest benefit fo engaging an event organiser to plan for your D&D event is that you can be a guest at your own dinner. If you and your committee are to plan everything on your own, it is likely that you will be running around on your event day as you will be busy coordinating all the logistics arrangement and with the venue banquet manager.
Funworks provides end-to-end service, from pre-planning, concept development to actual day execution. We work closely with you to understand your desired event outcome. We will then propose the theme setting, source for a venue, prepare the audio and visual set up (lighting, sound systems), oversee the visual design and production (backdrop, invitation cards etc) as well as entertainment management (emcee, performers, and all the cocktail activities, etc).
Basically, Funworks will take care of every things! 
FIND OUT MORE ABOUT OUR DINNER & DANCE PACKAGE
EXPERIENCE THE ACTIONS THAT DRIVES EXCITEMENT AND FUN
Be thrilled by a night that you will remember for a long time. Don't just take our words for it. Experience it yourself!
Your event planning starts here –
Free consultation. No credit card required.
PLAN YOUR NEXT DINNER & DANCE EVENT TODAY
You will be working with a reliable partner with creative talent to truly delight your participants and bring your events to life without blowing your budget!
Ask us how we can help you create a happy workplace.
Free consultation. No credit card required.