Create a spirited home within your organisation.
Working in an organisation is not just about you and your colleagues. It involves your loved ones too.
Your event planning starts here –
Free consultation. No credit card required.
CORPORATE FAMILY DAY ORGANISER IN SINGAPORE
Organising Corporate Family Day event in Singapore is one of our specialities. Depending on your event requirements, the Family Day events can be executed with complete infrastructure including marquees, portable toilets and full event catering.
We have organised many corporate family day events all over Singapore and we want to bring the fun to you!
HOW TO ORGANISE A (SUCCESSFUL) FAMILY DAY EVENT?
Here are towards your success …
Before you start planning for the event, you must first ask yourself why are you doing this?
Come up with a detailed project plan, which consists of your allocated budget, key milestones and the required resources.
CONCEPTUALISE A PROGRAMME
The types of activities should be suitable for your participants of all ages and fitness level. Most importantly, it must be aligned with your overall objectives of your event.
You will need to coordinate with the various vendors/suppliers and this can be rather tedious and overwhelming. Create a checklist to monitor the progress.
No event will be fun without your guests. Create a marketing campaign that captures your guests' attention and make them want to attend your event.
Managing the big day can be very stressful as you will need to ensure everything run smoothly. Establish a run sheet to monitor the event flow will definitely be useful.
There are many ways to organise a corporate family day, staff appreciation day or an anniversary celebration. Depending on the types of event you are organising, we can customise a theme and propose the suitable activities and entertainment for you.
Take a look at some of our past events below and let us know what kind of events are you looking for.
HERE'S HOW WE CAN ADD TIME TO YOUR LIFE …
The biggest benefit of engaging an event organiser is that you can be a guest at your own event.
Funworks provides end-to-end service, from pre-event planning, to idea conceptualisation to actual day execution. We will work closely with you to understand your desired event outcome before proposing the theme setting. This includes arranging the audio and visual set-up (lighting, sound systems), overseeing the visual design and production of backdrop, invitation cards as well as the entertainment management (emcee, photo booth, performances, etc).
As the day belongs to you and your colleagues, the Organising Committee should not be involved in the actual operations of the event. Hence, all you need to do is to show off your creative sides by dressing up for the themed event and be prepared to be amused, impressed and entertained throughout the event.
In another word, Funworks will take care of every other things!
Our services include (and not limited to):
FIND OUT MORE ABOUT OUR FAMILY DAY PACKAGE
CORPORATE FAMILY DAY IDEAS
As a corporate family day organiser, it is our mission to create a day for your company to remember. On top of helping you with the event planning, we will also advise you on how to select the right venue, the suitable emcee and entertainments and executing the perfect Family Day Event.
Funworks pride ourselves on providing the right amount of entertainment for all our Family Day events. The activities that we recommend are based on age suitable entertainment and can be categorised into the Children's Zones, Adult's Zones and Action Zones.
By focusing on activities for all ages from as little as 1 year old up to your oldest possible guest, all your guests will be engaged throughout the event.
Funworks provides a wide range of fringe activities. From arts and crafts activity booths to roving entertainment talents, we have it all! Share more about your event with us so that we can recommend the fringe activity that best suits your corporate or family day event in Singapore.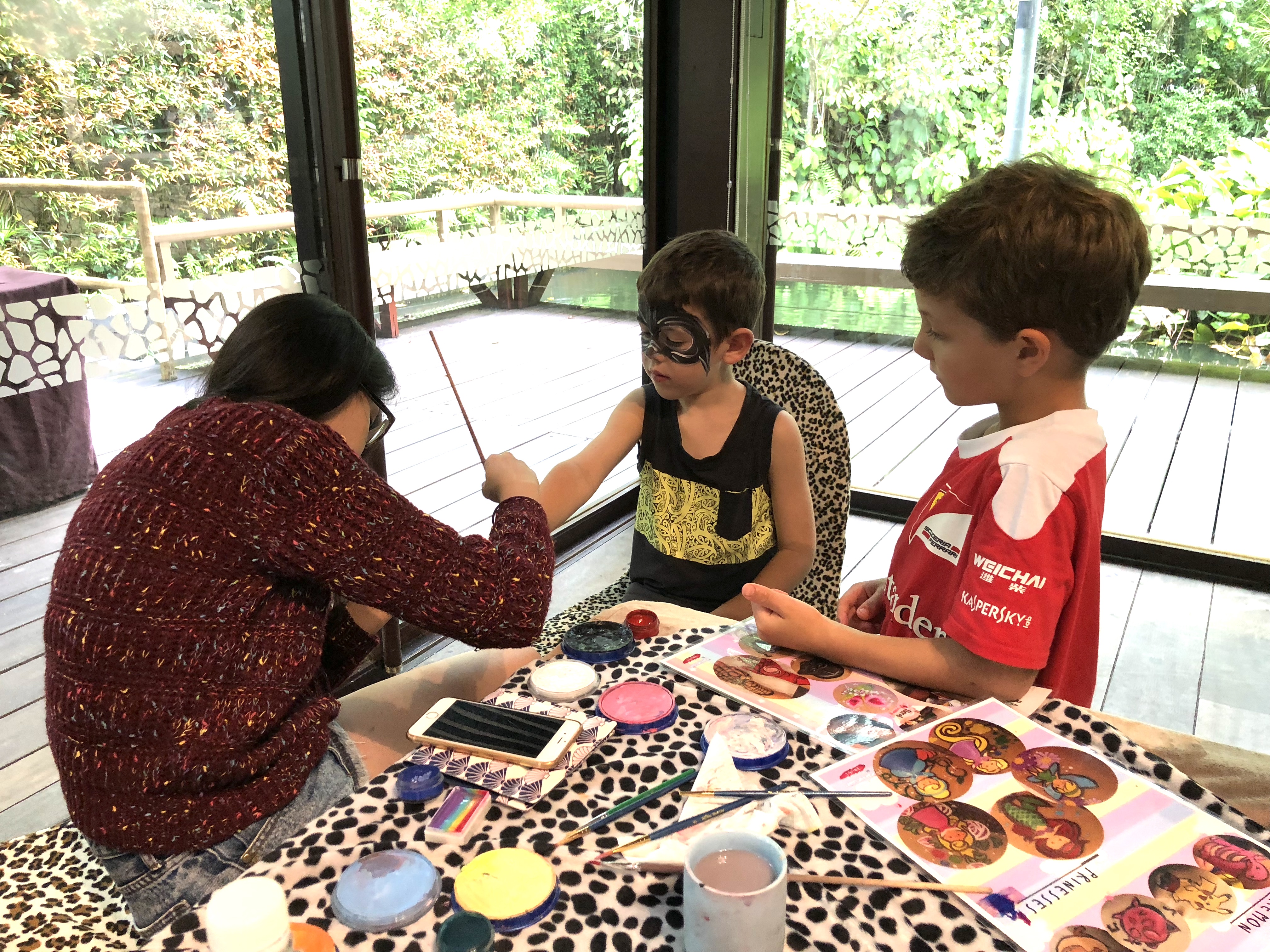 Face Painting is one of our most popular fringe activity for corporate events. Ranging from marvel superheroes to greek princesses or Elsa, our experienced face painting artists could draw them all!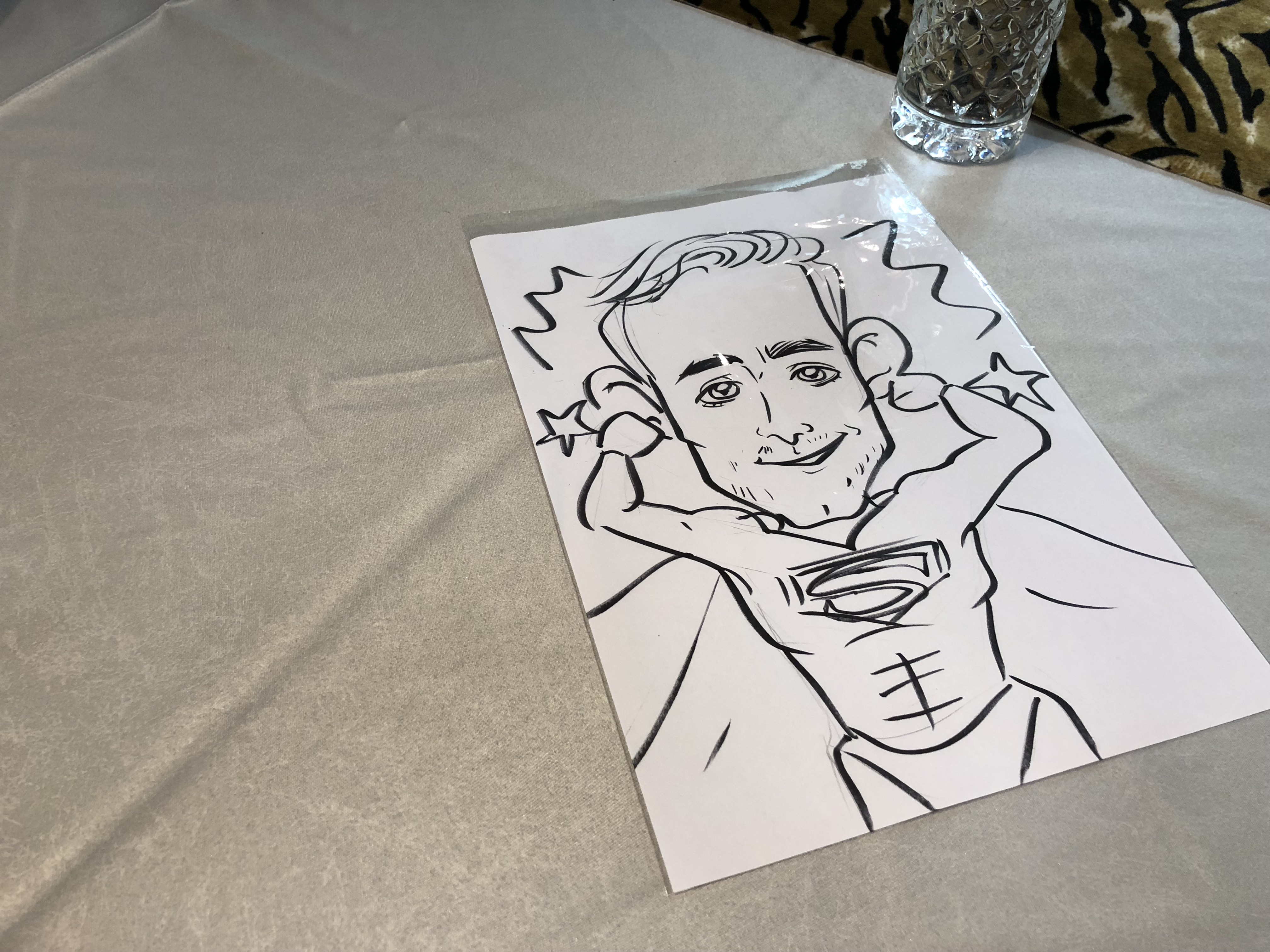 Ever wondered how you and your guests might look like in a comic drawing? Let our talented caricaturist draw it out for you!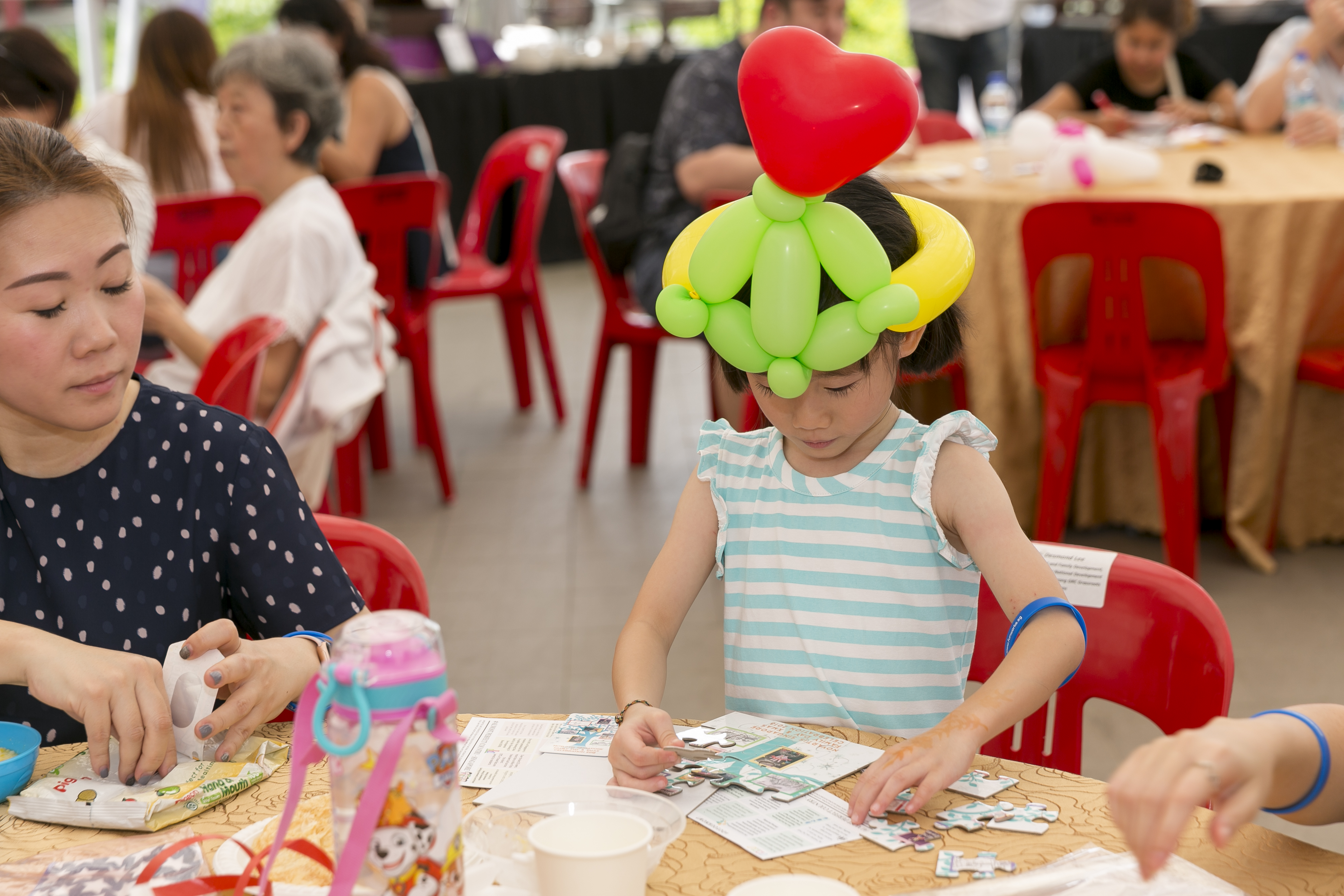 Balloon sculpting & twisting is a classic favourite for both kids and adults. Add a twist to your event by having them take home a "piece" of the event in the form of a princess, spider-man, or any other form of balloon sculpture created on the spot!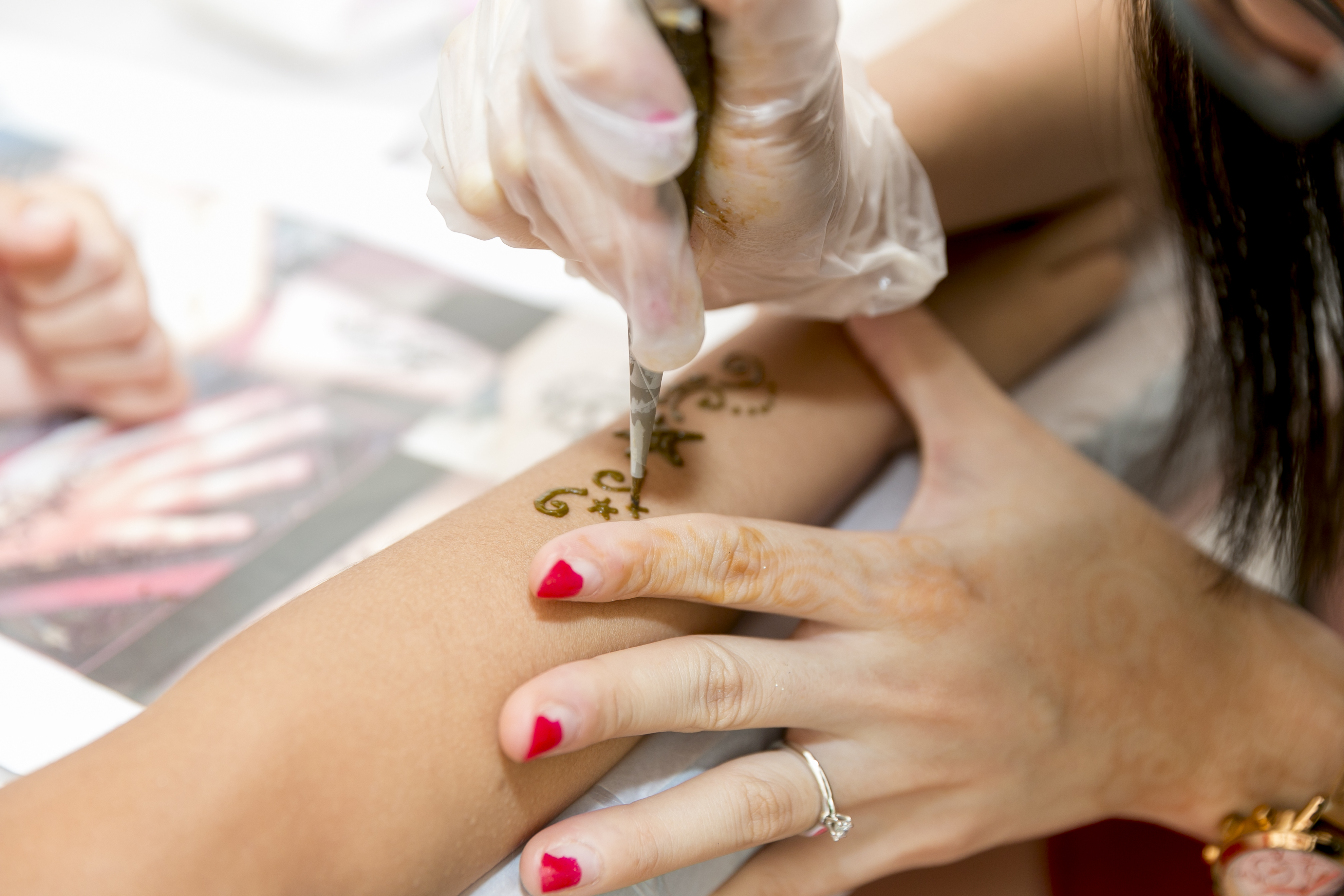 Keen to add some elements of culture and ancient art to your event? Engage one of our henna artists who takes drawing to another level with intricate designs of flowers, swirls and others!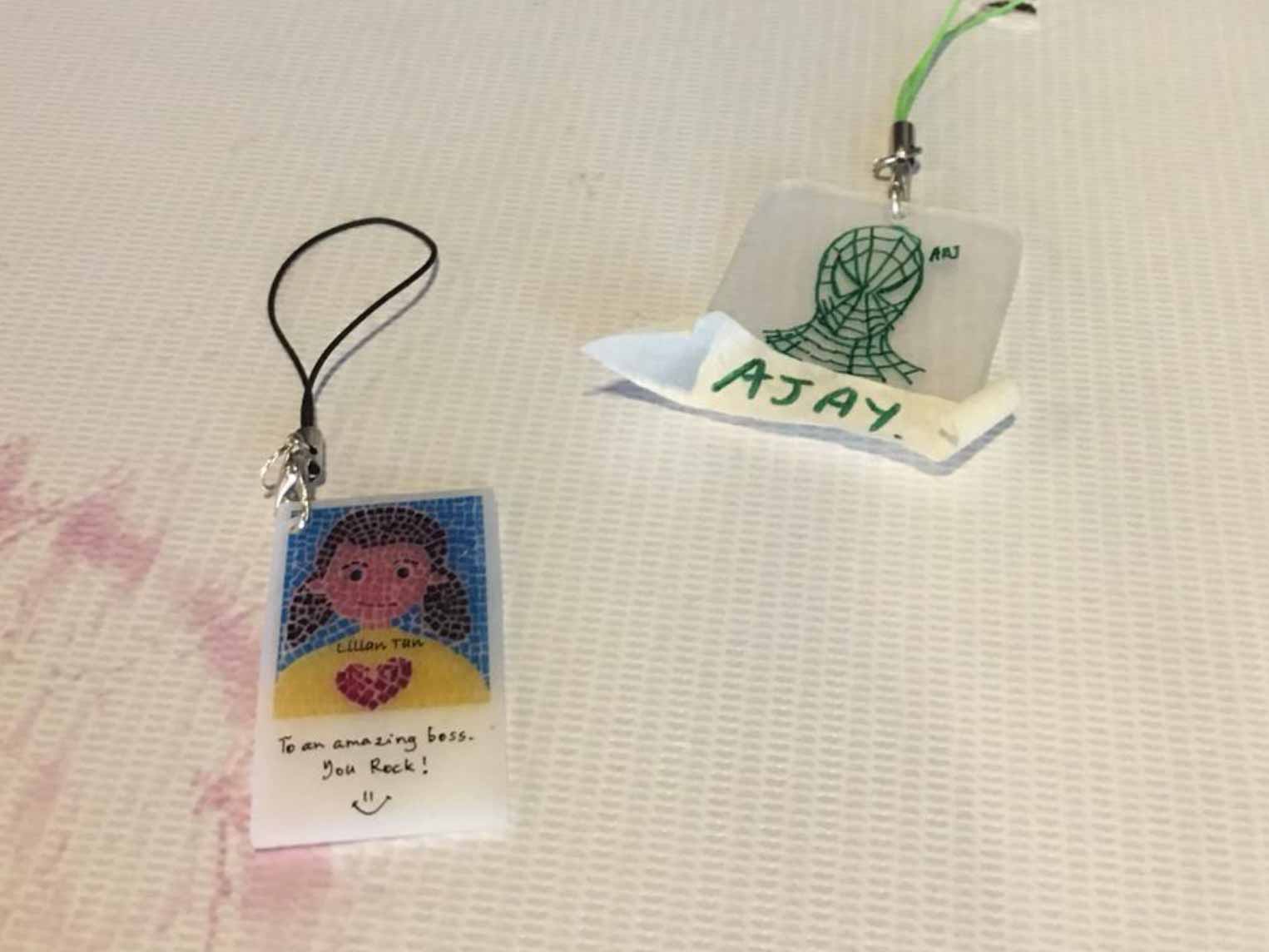 Learn how to make a customised shrink art of your own and bring it home as a keepsake! Create your art piece on a special plastic film and watch it shrink in the oven! A must-have entertainment for your personal, family or corporate event.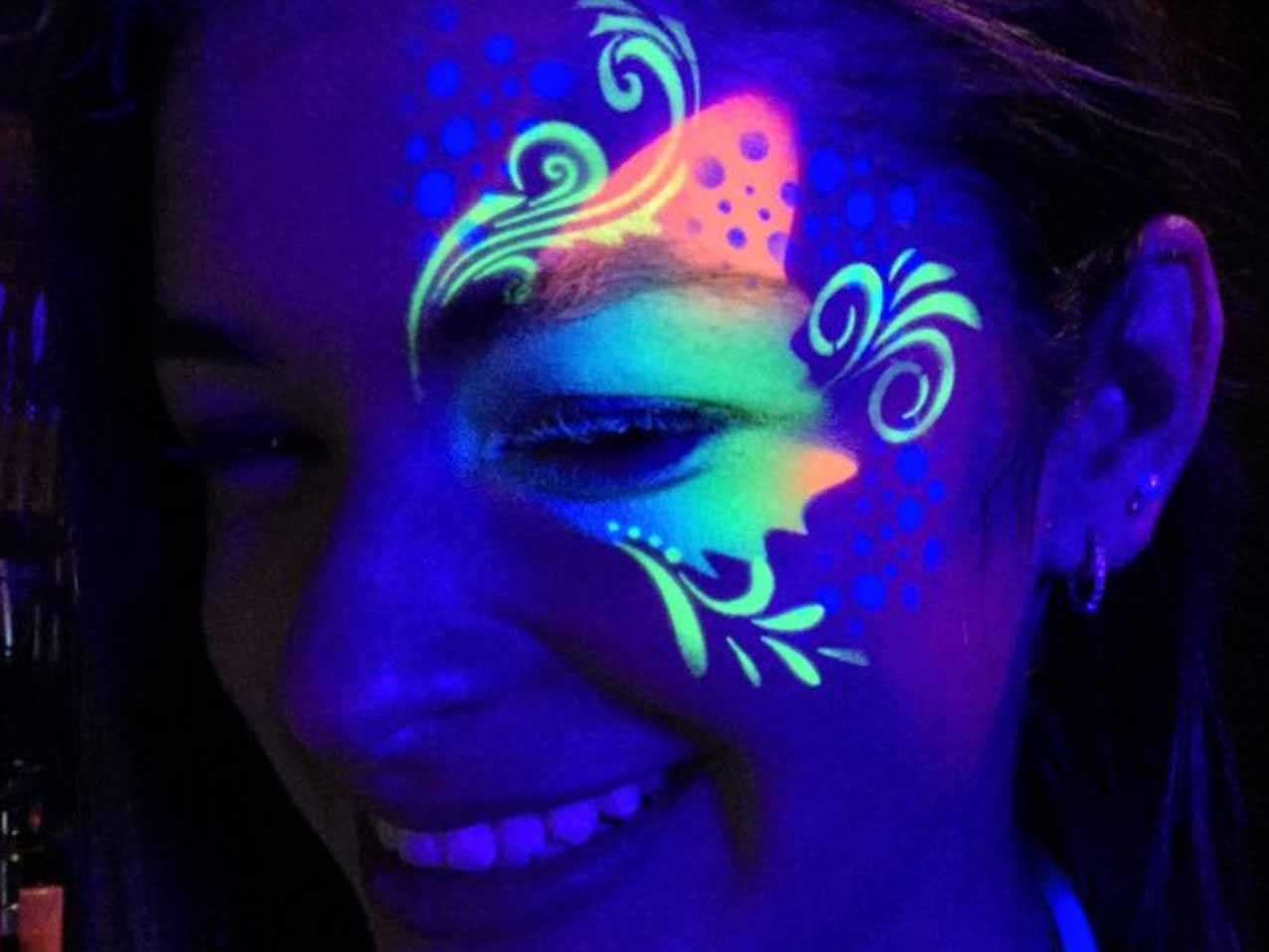 A step above temporary tattoos and traditional face painting, the UV and Neon tattoos service is one of the most sought after activity for corporate dinner and dance events. Watch your designs come to life when the lights dimmed!
FOOD STALLS (LIVE STATIONS)
Spice up your Family Day event by engaging some live food stations. Ranging from traditional ice cream to the ever popular popcorn and candy floss, having such live stations will definitely liven up your event!
The Traditional Ice Cream live station is a must for outdoor events, especially for Singapore hot and humid weather. Select up to 3 different flavours with the options of breads, cones or cups!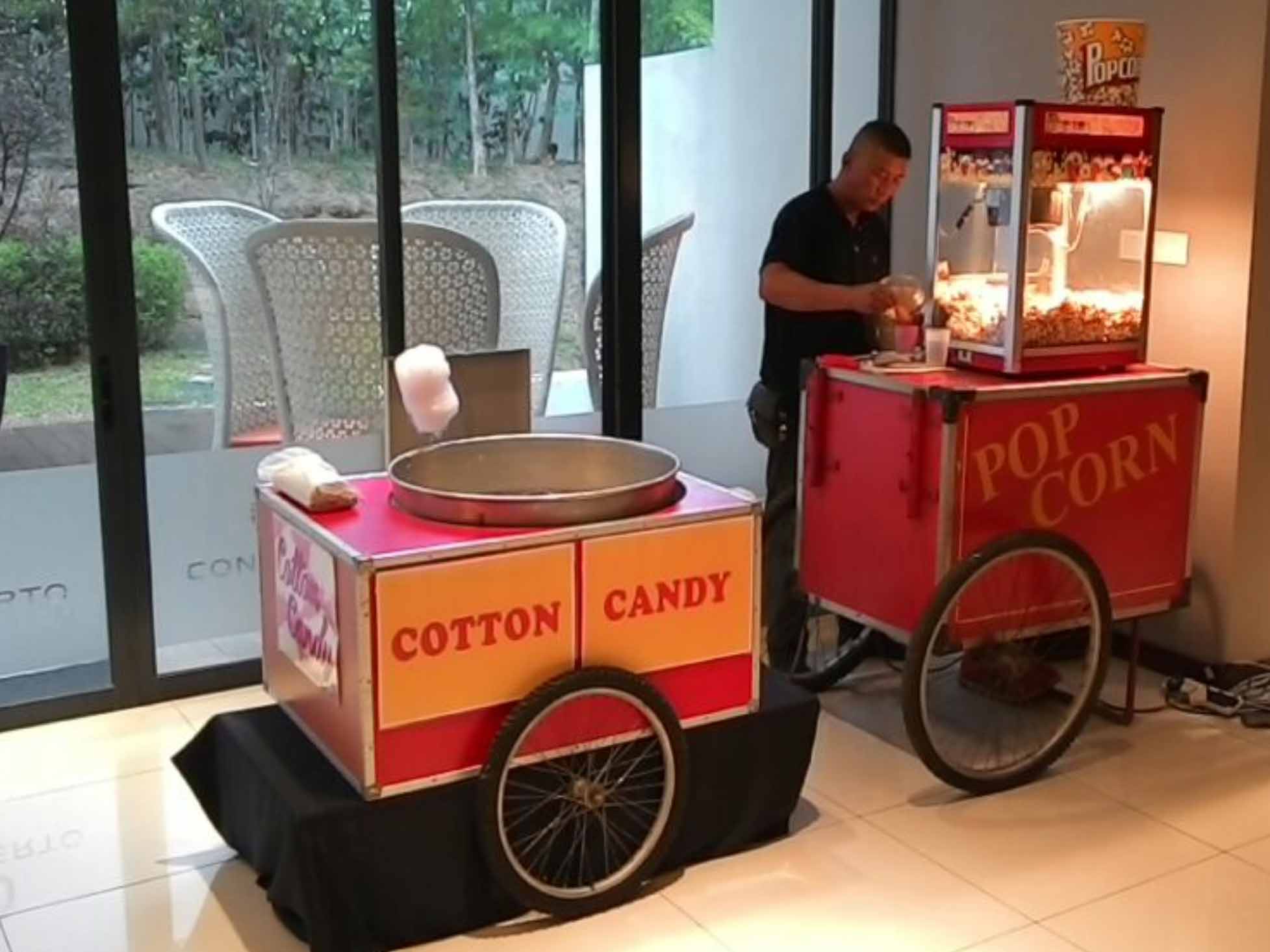 All-time favourite snacks for both the children and adults. Free Flow of pop corn and candy floss to satisfy your childhood cravings!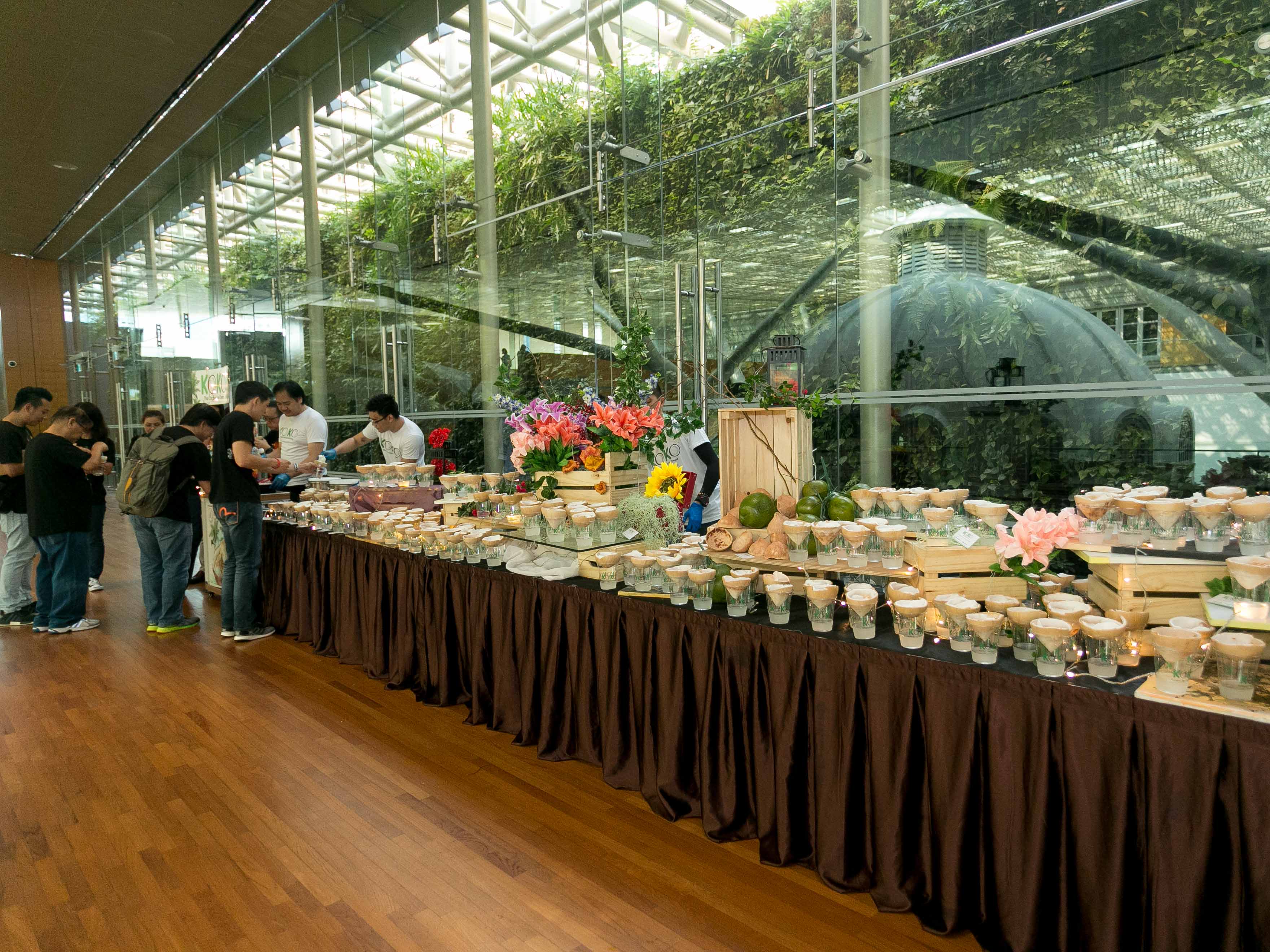 COCONUT DRINKS & ICE CREAM
Ice cream scooped in coconut husks, toppings of corn and peanuts, with juicy slices of fresh coconut flesh. Just like the coconut ice cream at Bangkok's Chatuchak Weekend Market!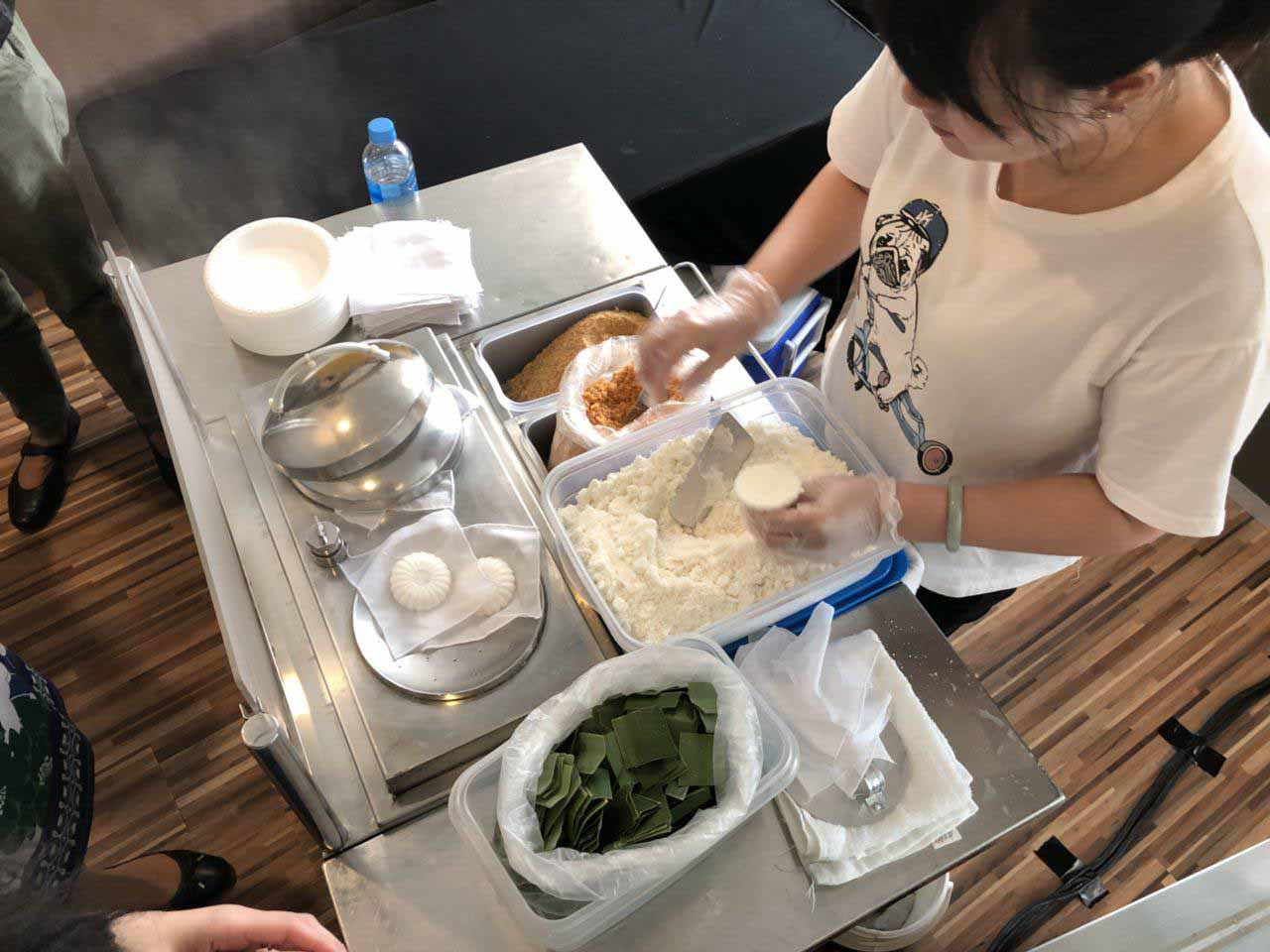 Fancy some Tutu Kueh filled with coconut or peanut in rice flour and pressed down on a cute flower shaped mould? It will definitely bring up the carnival's atmosphere with this nostalgic snack.
Carnival game stalls are great for your corporate family day event as they provide entertainment and amusement to your guests!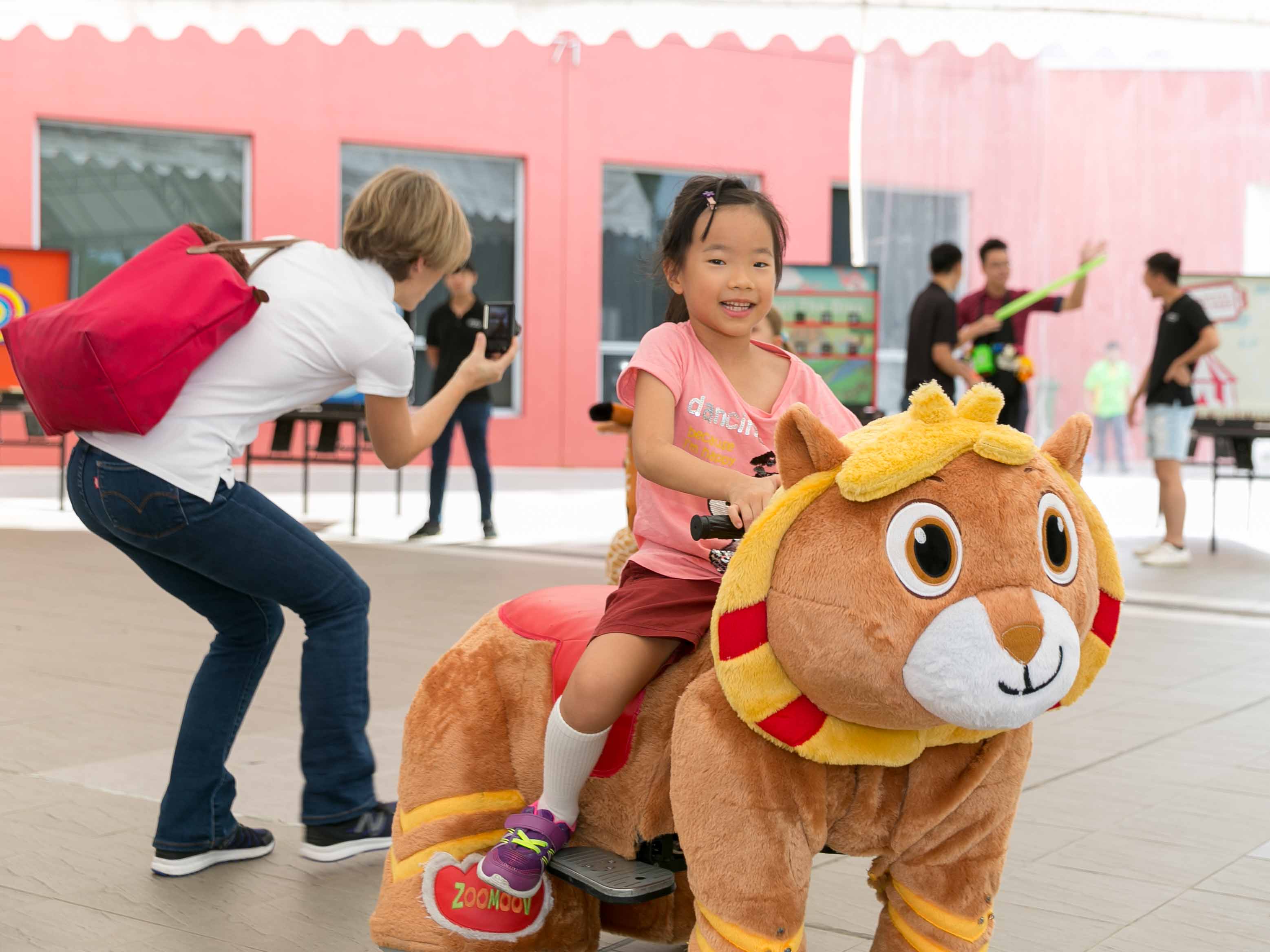 Zoom Zoom. Similar to those that you see at shopping mall, these animal rides will definitely keep the children and adults occupied!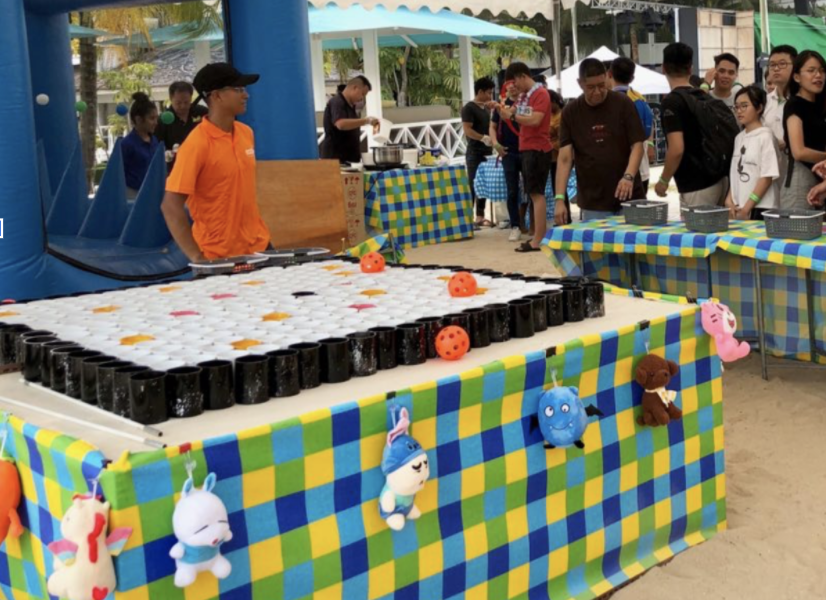 Create a carnival themed party and event with these fun carnival games stalls.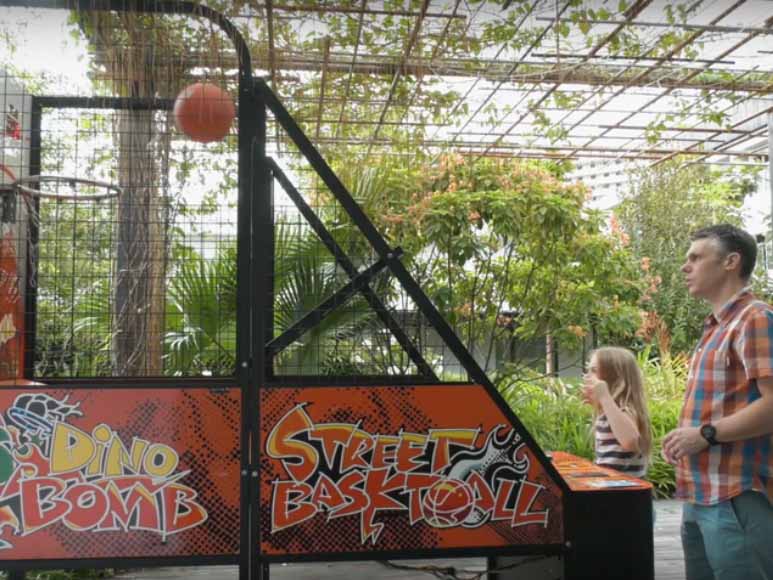 From the famous Arcade Basketball and Air Hockey Table to the super old school Daytona. We have it all.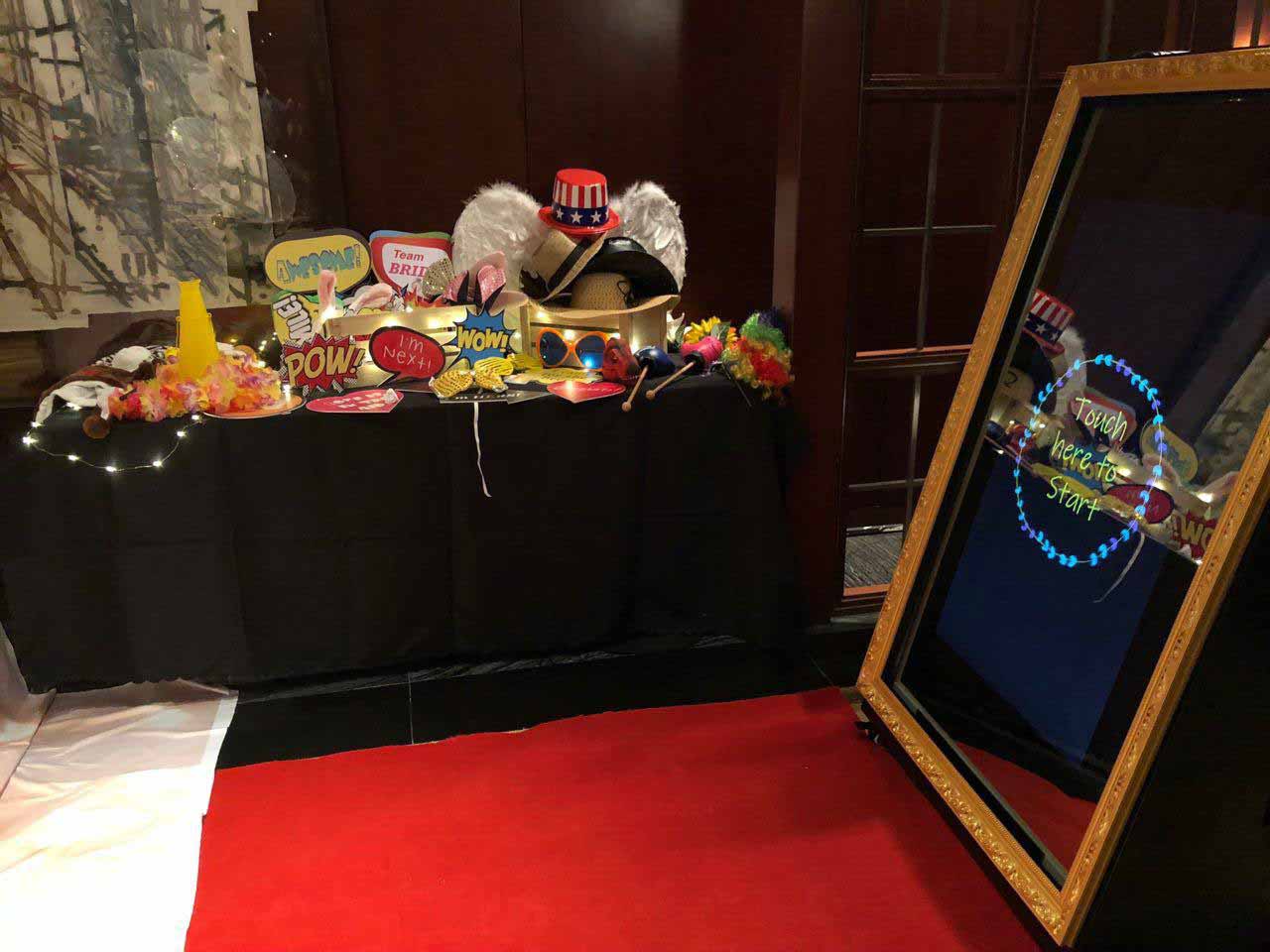 Taking photo booth fun to a whole new level by renting a mirror photo booth. The interactive animations will definitely engage your guests in a magical and colourful "selfie" experience.
The entrance of your event space will be the first thing your guests see. Adding some WOW factors by decorating the event space will surely get your guests excited!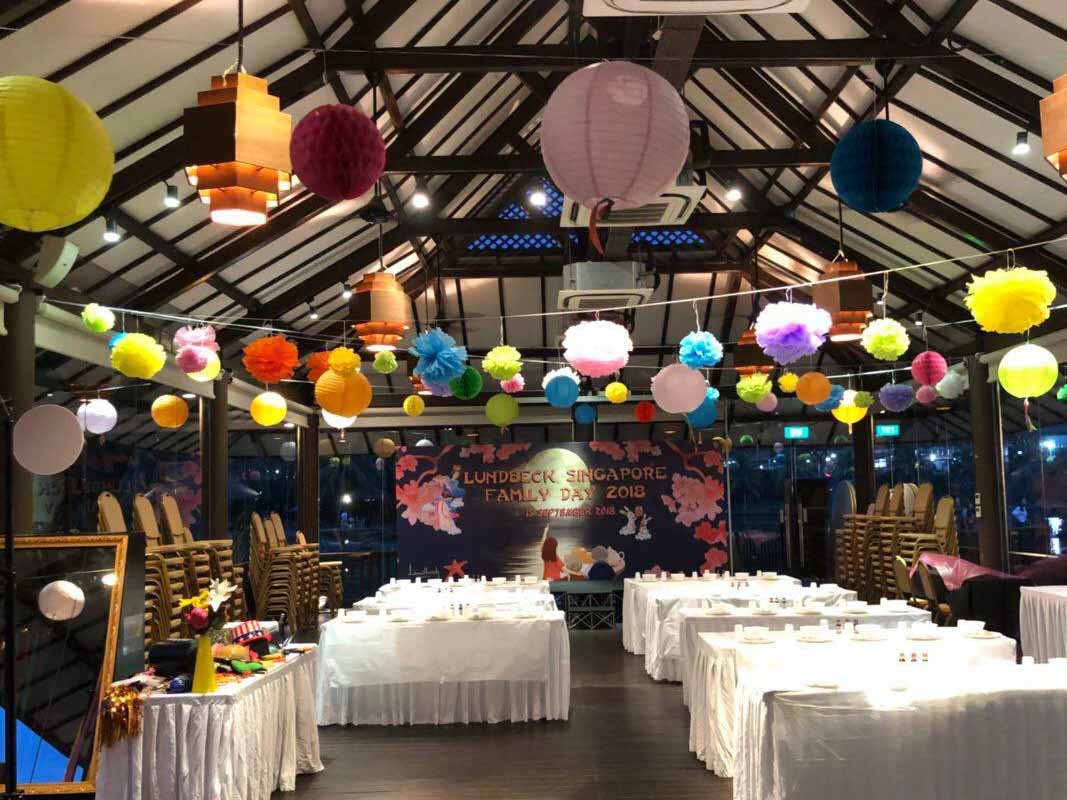 Decorate your event space according to your event theme will add more atmosphere to the event.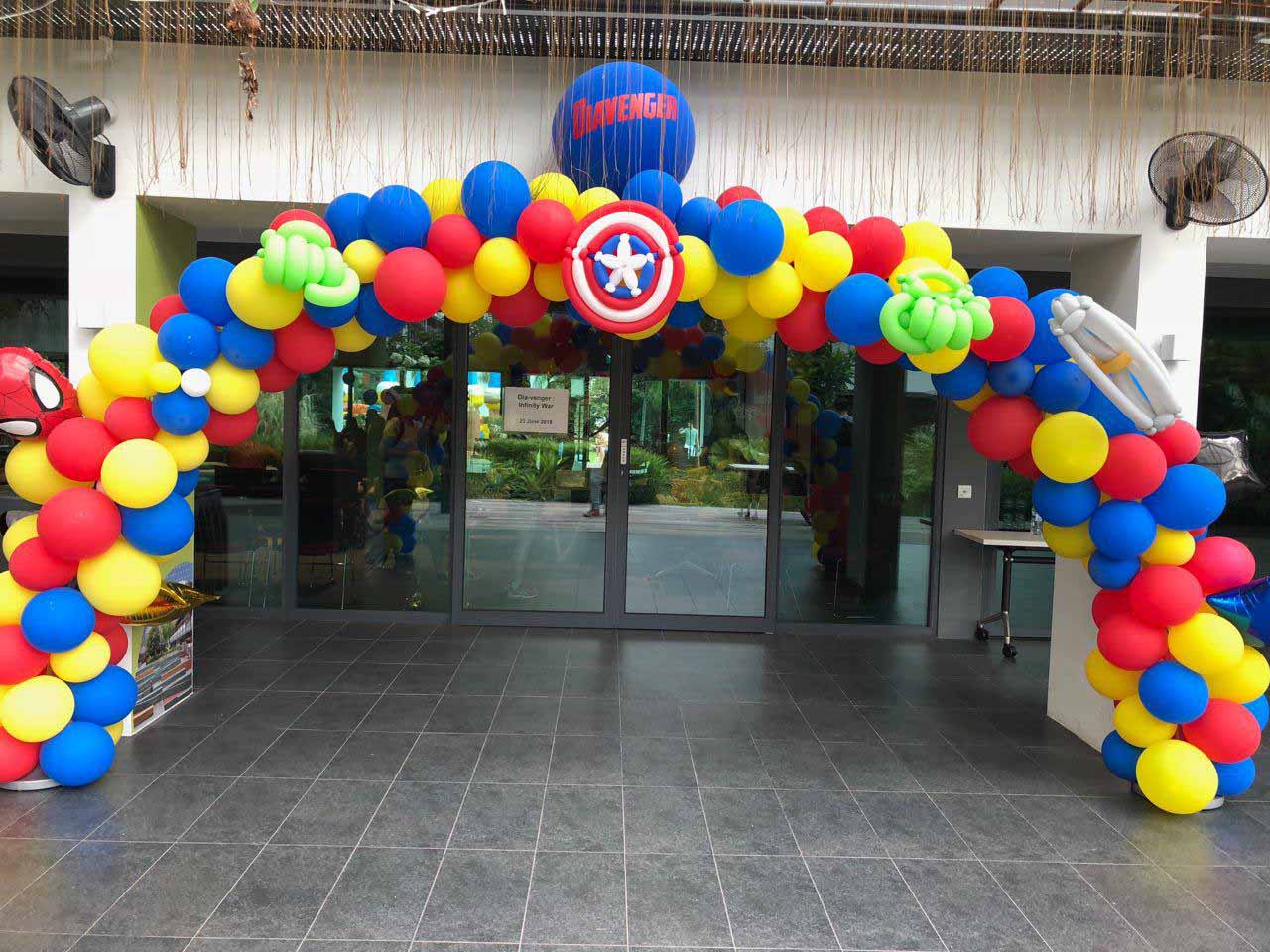 Adding a balloon arch or columns at the entrance of the venue will create the added element of anticipation for your guests.
"The team is well lead by Anthony & Si Min. Appreciate their extra effort in decorating the venue and inviting magician & games for the kids. The team help us a lot in the planning with their experience and passion. Thanks for accommodating with the multiple sudden events and changes & thanks to their quick wits, we are able to make this a successful event. Most of them have given very good feedbacks & the kids enjoyed themselves."
PLAN YOUR NEXT FAMILY DAY EVENT TODAY
You will be working with a reliable partner with creative talent to truly delight your participants and bring your events to life without blowing your budget!
Ask us how we can help you create a happy workplace.
Free consultation. No credit card required.