VIRTUAL ONLINE TEAM BUILDING
Are your employees working from home or remotely? 
Working remotely without getting to meet their fellow colleagues might be depressing. Host an online team building session to boost the morale of your employees and to encourage bonding among them!
With advanced technology and high digital penetration rate in Singapore, hosting a virtual online team building session with lots of fun and interaction, is definitely feasible.
Your event planning starts here –
Free consultation. No credit card required.
WHAT IS ONLINE TEAM BUILDING?
Similar to the usual team building event that we are familiar with, Funworks brings that whole positive experience to an online platform. Our online team building programme seeks to maintain the same level of engagement, participation, and interaction from our participants. 
Participants will log on to an online platform via a given link, from the comfort of their home. Once they are logged on, they will be able to join the real-time LIVE team building session with instructions and activities hosted by our very own emcee! Participants will also be able to see each other via the live video conferencing and wave "hi" during this difficult time of remote teams and working from home!
Singapore's workforce is facing the toughest crisis that we have seen in the last 60 years since independence. Businesses are required to adopt Work-From-Home measures and employees suddenly found themselves being apart from their colleagues whom they see every day. 
During this difficult period, keeping the morale high within our remote work environments is critical, now more than ever. Worries about personal safety and health are unavoidable and understandable, but they can also plague your staff's minds and affect productivity levels. Ensuring that your employees feel supported during this pandemic, and ensuring that they remain connected socially with their colleagues-turned-friends are your new critical responsibilities.
TYPES OF VIRTUAL ONLINE TEAM BUILDING ACTIVITIES
An alternative to face-to-face team building, our online team building activities provide the opportunity for participants to still have fun and bond over a series of interesting and exciting icebreakers and games. 
In general, there are 3 broad ways to organise an online team building event; a digital escape room game, a live game show or a stay-at-home workshop. Within each type of activity, there are various themes that you can choose from. These themes are designed based on the concept of team based, level of competitiveness and suitability for all ages.
Depending on the format of the games, participants may be divided into groups where they will have a fun and friendly competition with their colleagues. After all, the objectives of organising such online team building session are for your friends and colleagues to "meet up" and catch up with one another. 
Funworks is proud to be one of the first to launch our unique digital escape room game. In this online Escape Game Room challenge, participants will be divided into teams and each team will have to work together to solve the puzzles given and crack the code!
There are a few storylines that you can choose from. In one of our more popular storyline – a Zombie Apocalypse, teams will have to work together to solve 5 puzzles and crack each code to prevent the Zombie invasion! Teams will receive an online copy of each puzzle, one at a time. They will be given a specific period of time to solve each puzzle, and once they have obtained the answer, they will have to submit the answer via an online platform.
You will also have the option to customise a storyline that is unique to your company. 
In this online Live Game Show challenge, you will have the option of organising it in a team-based format, or as a challenge for individuals! 
To participate in a team-based online Live Game Show, we will encourage your participants to dress up in a common theme i.e. all team members wearing the same colour shirt, wearing shades, same background etc.
As per all Live Game shows, there will always be an engaging emcee to host the entire game show. Activities are carefully planned to include team building elements such as communication, collaboration and strategic thinking. To increase the competitiveness and excitement, there will be a point system tagged to the various tasks! Points will be awarded and accumulated. The team with the highest score at the end of the game will be the CHAMPION!
There are various game formats that you can choose from. From the popular Family Feud to Wheel of Fortune, we have a variety of games that can definitely engage your colleagues and brighten their days during the circuit breaker period.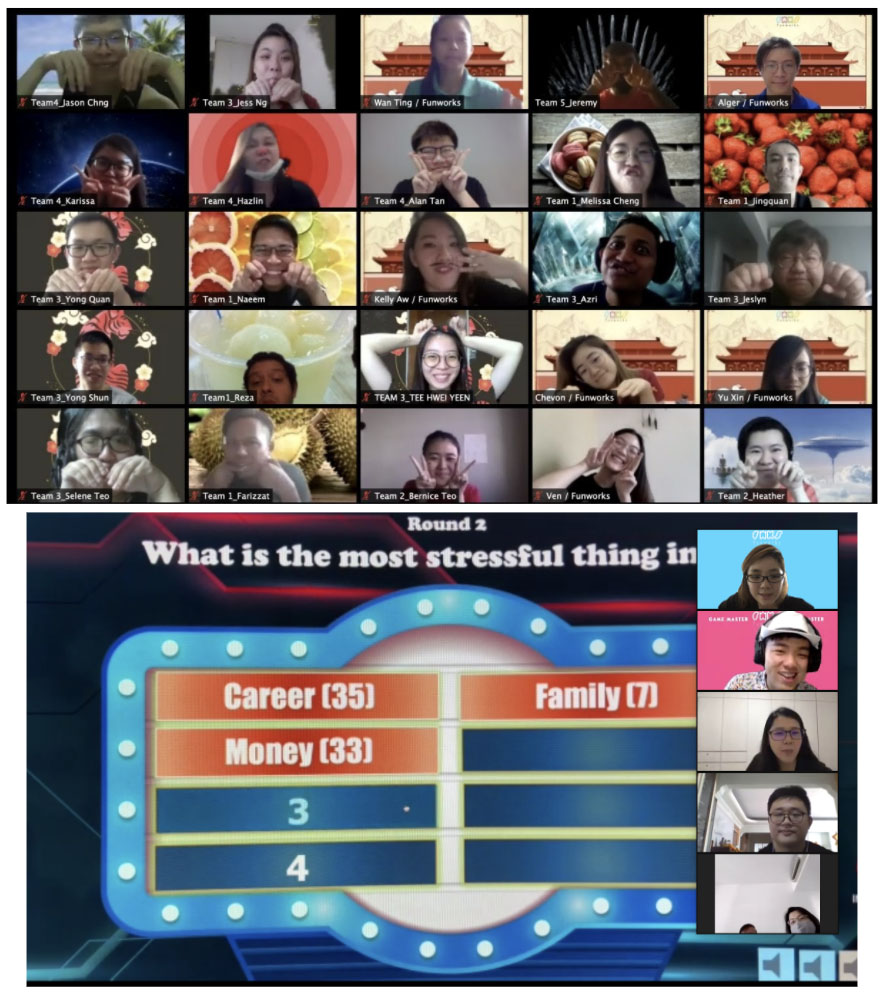 Virtual Team Building Challenges
Bringing you back to the nostalgic past, our Rewind, Replay programme lets you experience the good old days of the classic "Aeroplane Chess" where participants are divided into 4 teams (represented by each colour) to have a friendly competition with each other and be the first to return to their home base! 
Unlike a typical game of chess, a series of nostalgic quizzes, as well as chance cards to "advance" or "sabotage" others will be incorporated on the different steps! Roll a virtual "dice" or spin a "wheel" to determine the number of steps to advance, while answering questions to gain advantage or complete team forfeits to prevent disadvantages!
This nostalgic game is one of its kind and promises to bring lots of fun, interaction and excitement to the virtual event!
Apart from Rewind, Replay, we also provide other team building challenges such as Amazing Race, Criminal Minds and many more! 
Speak to our Happiness Ambassadors to find out more!
WORKSHOP - LEARN SOMETHING NEW TOGETHER
Since the start of the circuit breaker, many have started to engage in stay home hobbies such as cooking more often as compared to the past. Attending our online team building workshop with your friends and colleagues during this period is a perfect way to pick up new skills while keeping the connection and bonding with one another. 
The Funworks Terrarium Workshop (DIY) is one of our most popular workshop. Apart from being a nature themed activity that provides a refreshing way to connect with the nature world, doing up a terrarium remind your colleagues to stay strong and healthy during this period of time. Prior to the online workshop, we will deliver the terrarium kits to all participants. Simple games and real time live guidance of how to build a terrarium will be conducted via a private online platform, just like a physical workshop!
Apart from Terrarium, we also provide other activities such a leather crafting, art jamming and craft workshops.
Get a Free Quote For Our Online Team Building Programme
Since the start of the COVID 19 pandemic, we have organised hundreds of virtual events for our trusted clients and partners. 
Be it physical or virtual events, we always do our best and there is no surprise that 100% of our clients want to work us again and recommend Funworks to their friends & colleagues.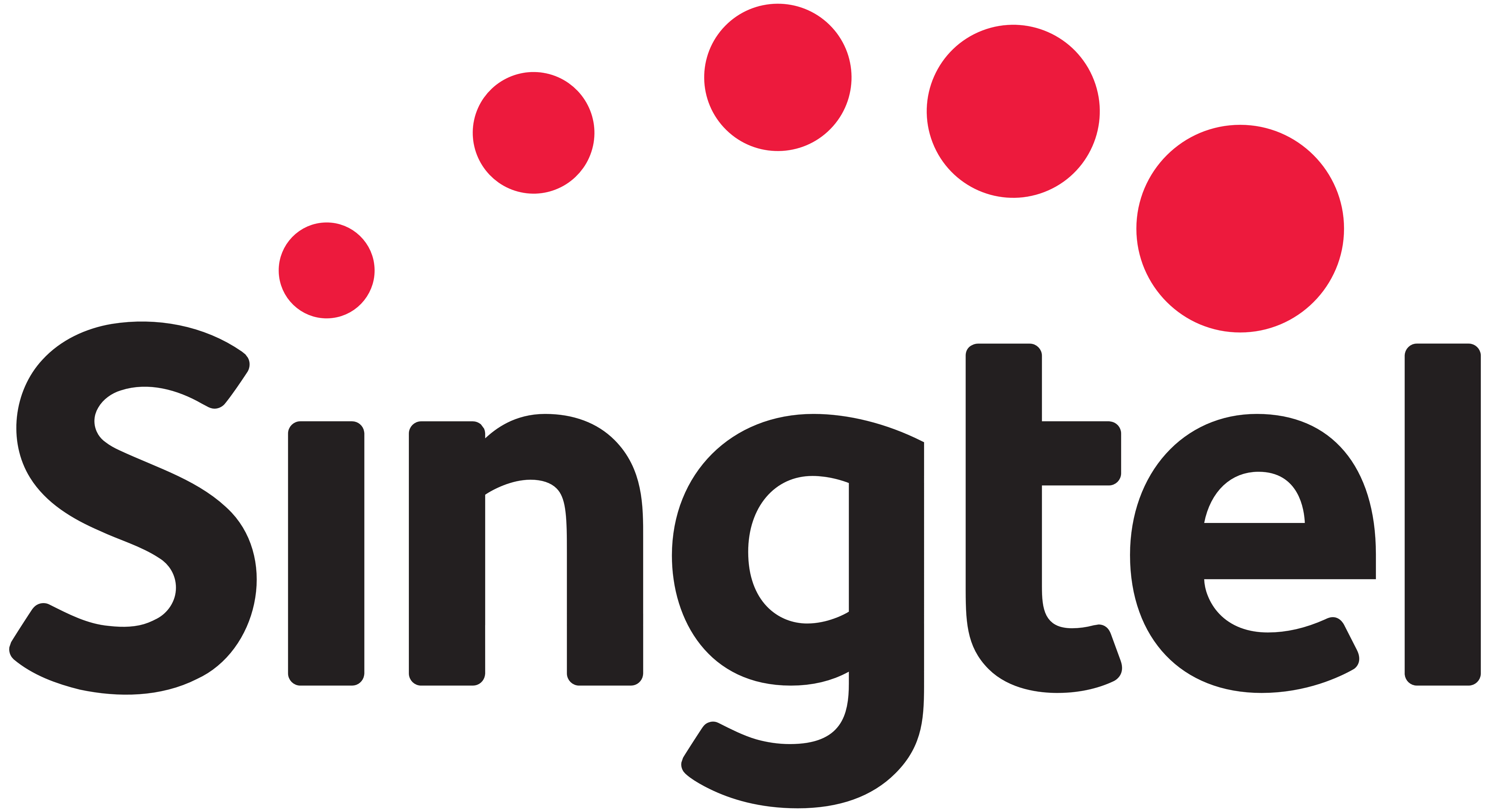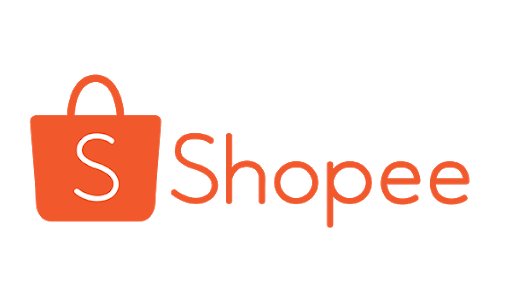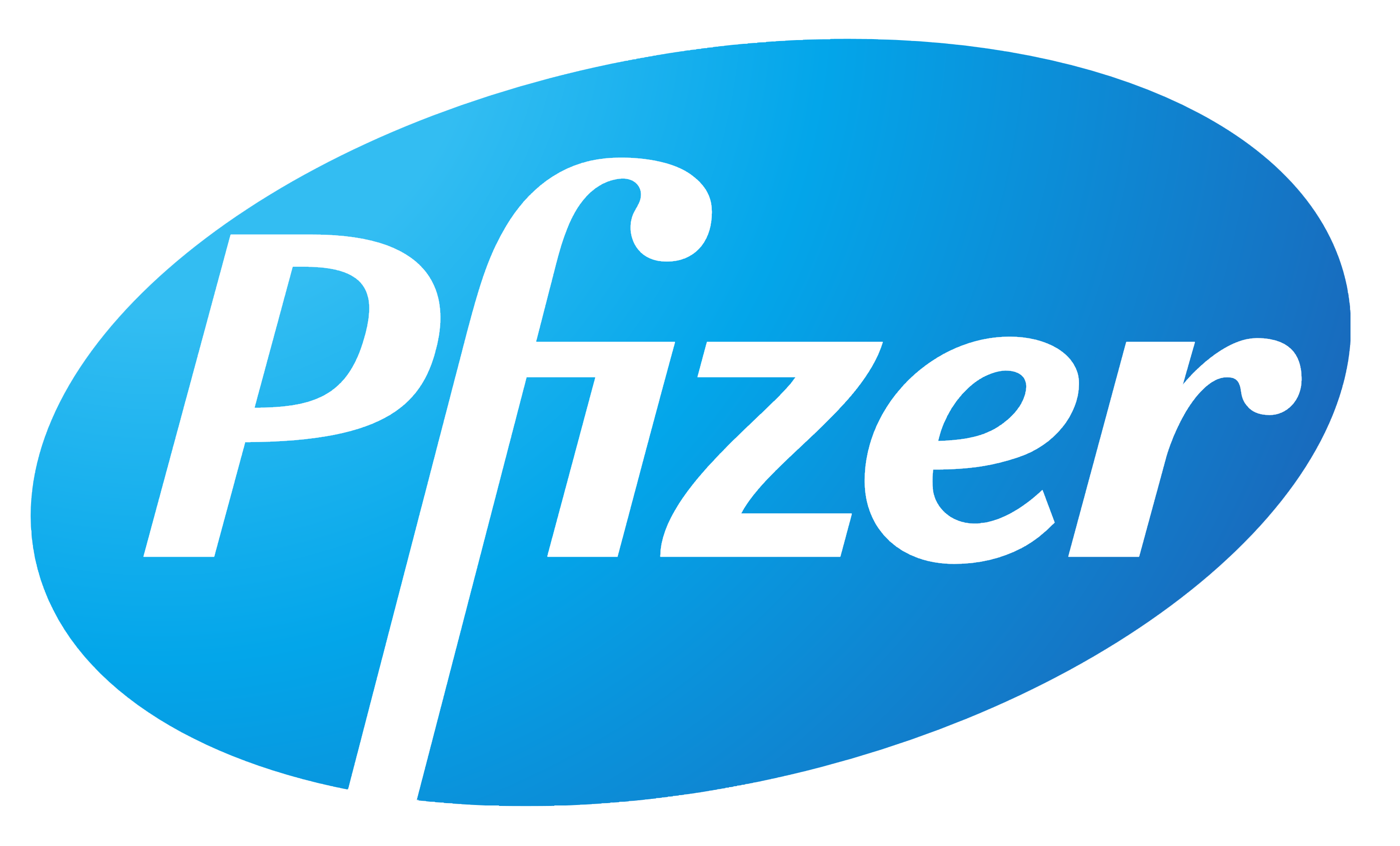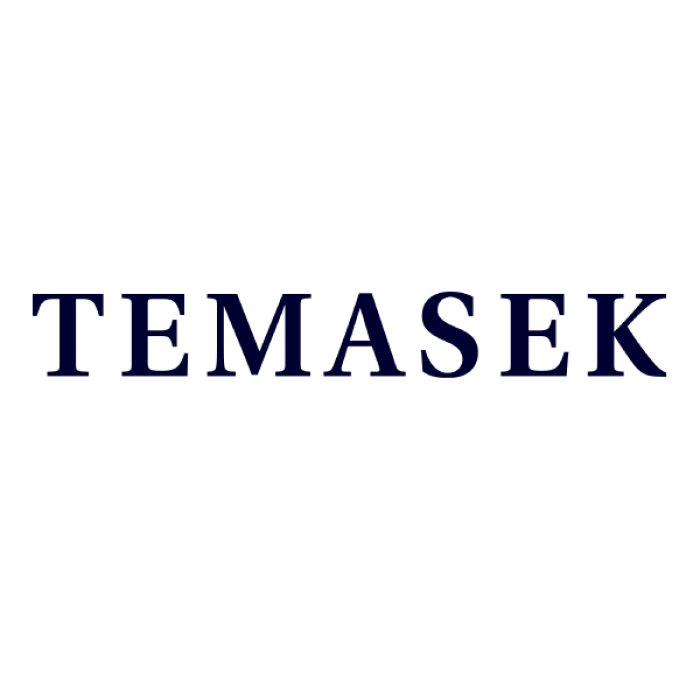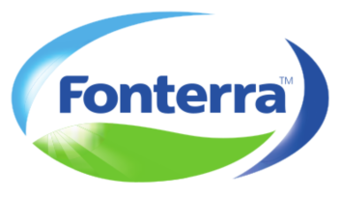 Host Your First Ever Online Team Building Session!
It is more fun and engaging than you can imagined!
Ask us how we can help you keep your employees close while being apart.
Free consultation. No credit card required.