DANCE MANIA TEAM BUILDING WITH ALCON
"…hoping we'll eat cake by the ocean…"
The song above was played again and again and again to the team from Alcon as they came together one morning (and afternoon) for our Funworks Dance Mania — a dance team building challenge.
Seeking for a high energy, exciting, and fresh idea for team building, the committee was excited to have the Dance challenge where all participants came together as one, in one space and with one goal in mind. This is a great way for employees to break away from the routine work environment, by engaging and learning exciting dance moves that are suitable for all ages and physique!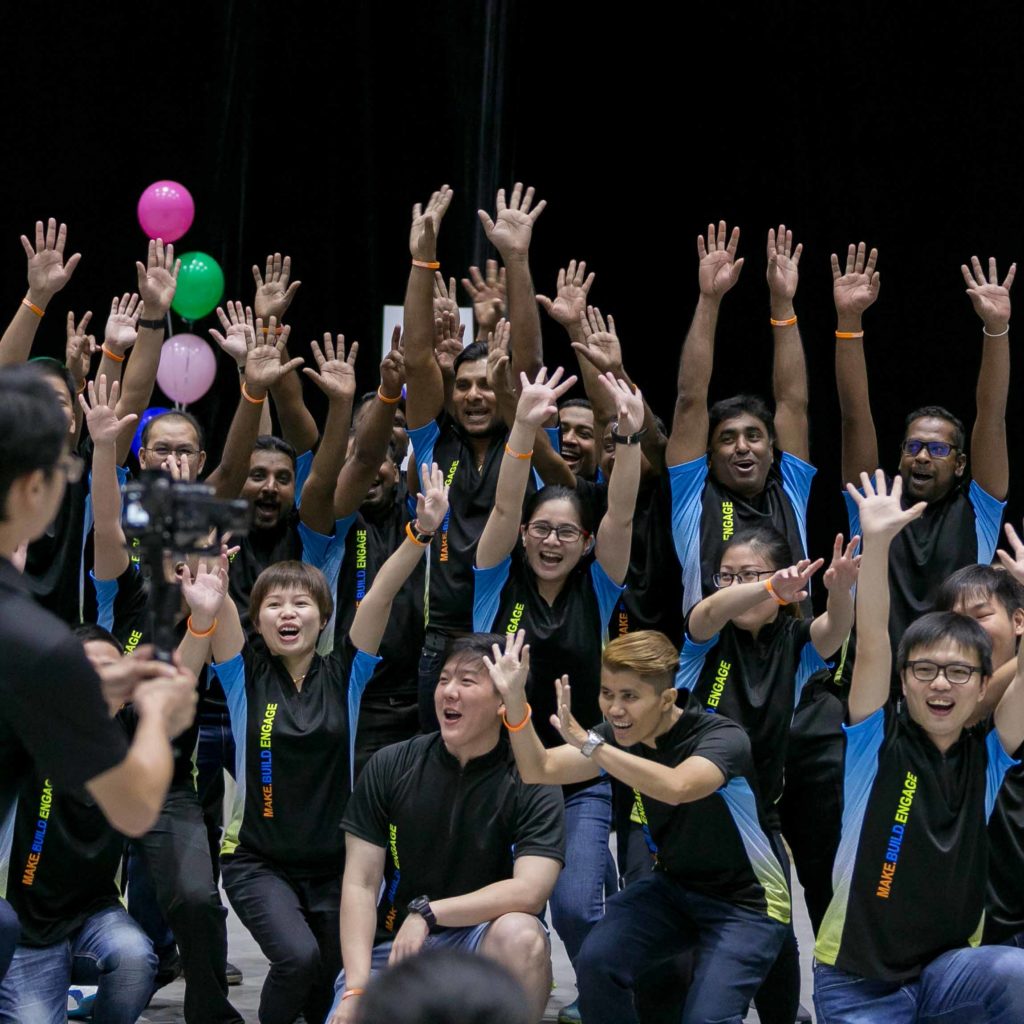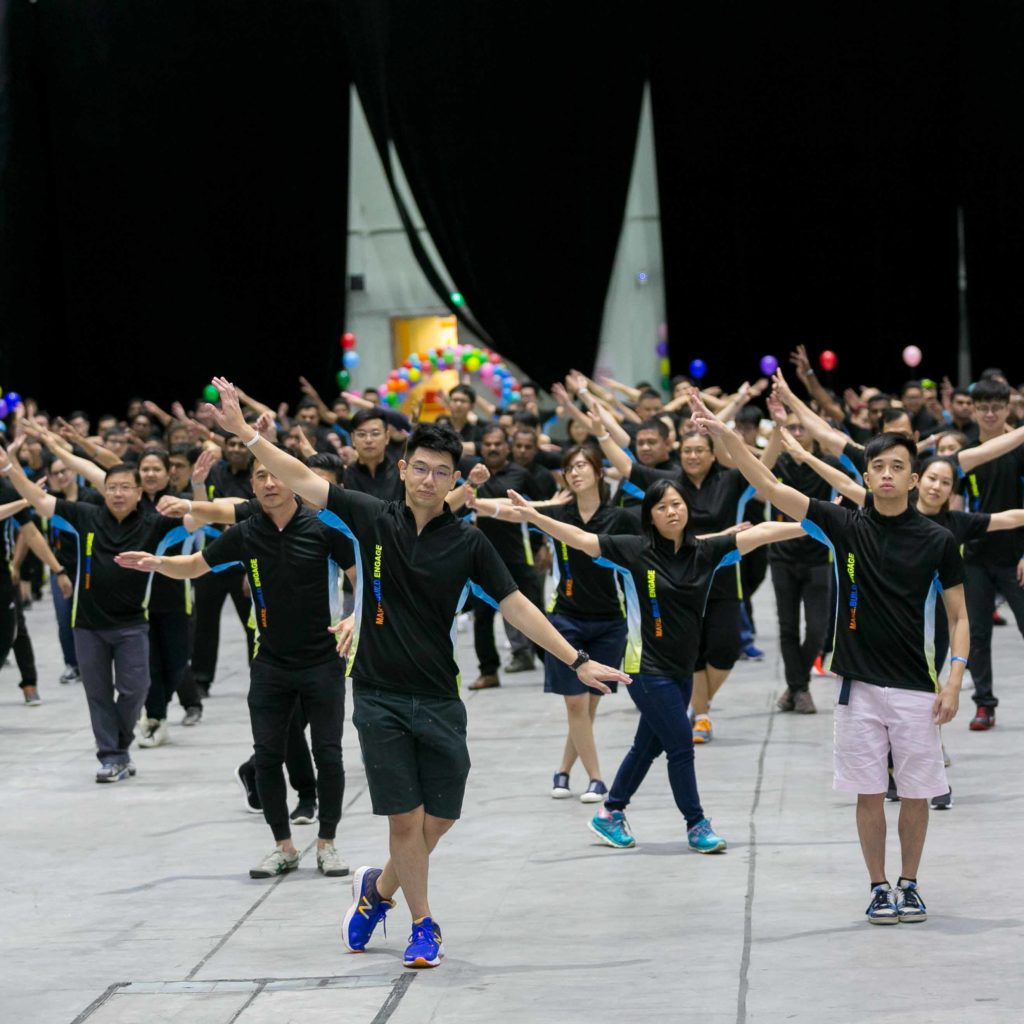 The Funworks Dance Mania Challenge not only seeks to create an environment of team spirit and collaboration, it is also one of our popular team building package as it is highly interactive, customisable, and helps you to stay in shape while having fun!
Slowly, 350 of the participants streamed in to the mega venue and they were in awed by the space, decoration, and the magnitude of the session that they are going to have. Expectations were exceeded as many had thought that this was just another team building where everyone came together to learn and practice a song, before having a finale performance. However, the team at Funworks were happy to prove them wrong this time.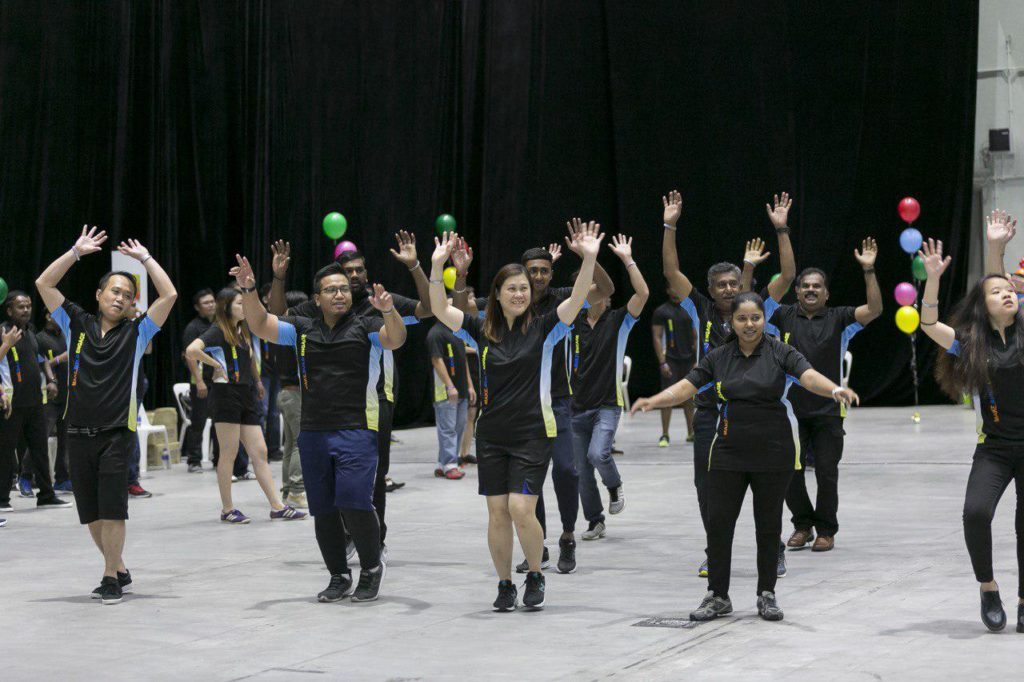 As they broke into their smaller groups, an experienced dance instructor who stayed with them throughout the practice and performance, was introduced to them. Each group was taught a specific set of dance movement that was specifically for the section of the song that was assigned to their group.
After spending their minutes practicing, the experienced dancers became dance machines, while the newbies transformed into dancers. No one was sitting around without participating as everyone had a role to play, and a part to dance. During this time of transformation, colleagues became friends as they supported each other during the learning, and worked together to ensure as smooth finish with no mistakes! Tea breaks and lunches were provided to replenish their energy and fuel their movements. Tiring as it was, no complaints were heard, but instead, "let's practice again" were repeated by every team as they seek to create the best performance ever.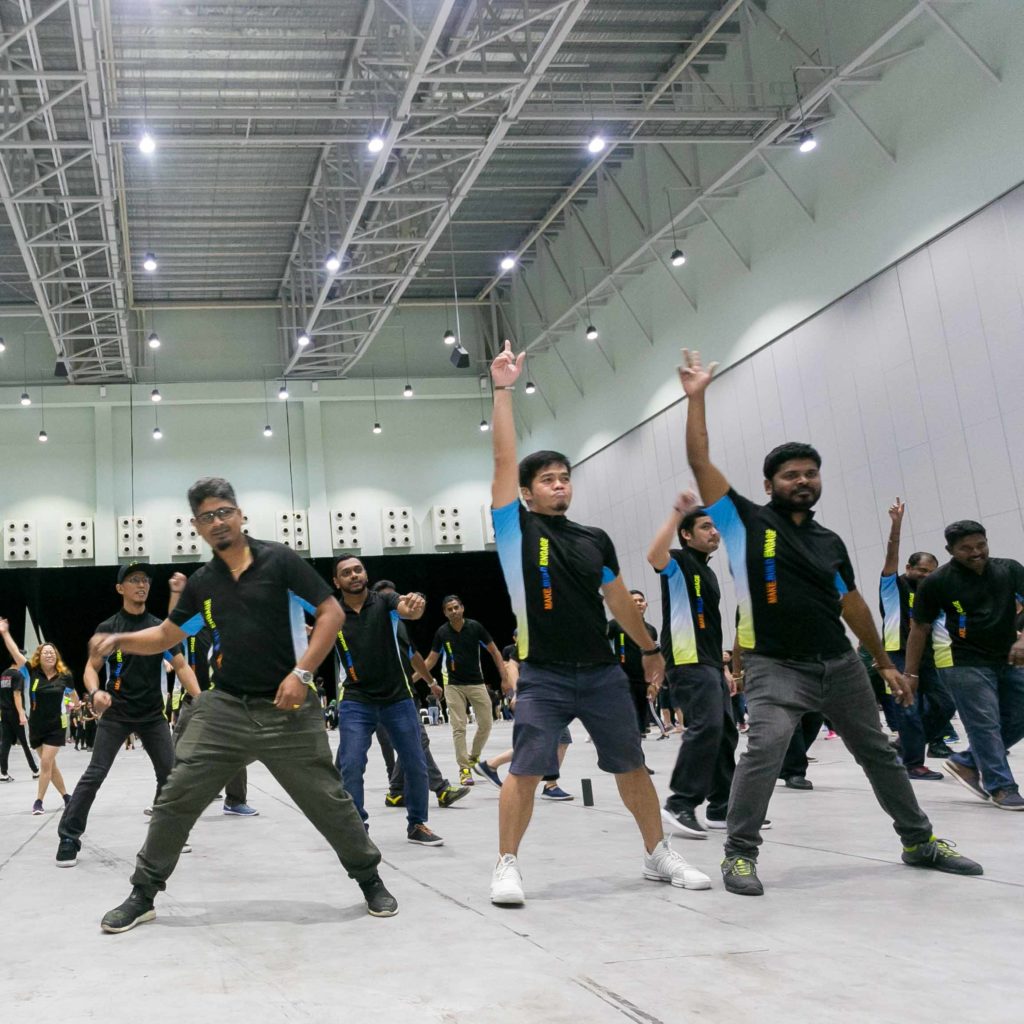 SO YOU THINK YOU CAN DANCE?
As the time passes and the golden hour approaches, the whole atmosphere was one of excitement and anticipation. Right after Alcon shouted "READY!" as one, the music started to play and one by one the teams performed their dance moves with a smooth transition between each of the teams.
Shouts of Wow and Claps were held back each time as there was little (or even no) time for that between the dance moves of each teams. And as we reached the peak of the song, the whole of Alcon came together as one to dance the finale move! As the planning team watching, we can't help but shake and move along, cheering them while trying to manage our goosebumps and overwhelming sense of achievement as we moved along with more than 300 pairs of dancing arms and feet.
"WE DANCE FOR LAUGHTER, TEARS, MADNESS, FEARS, HOPES, SCREAMS. WE ARE THE DANCERS, WE CREATE THE DREAM!" – Albert Einstein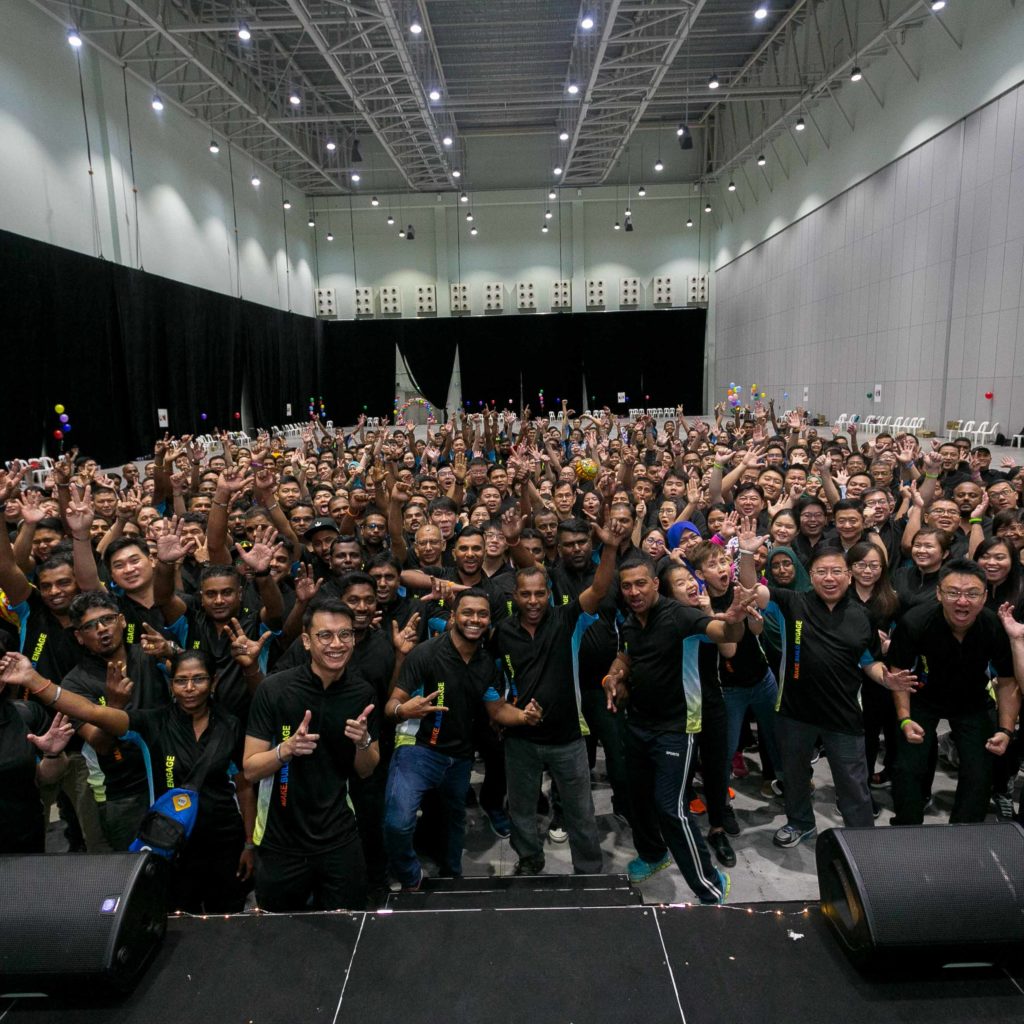 Just like what Albert Einstein had said, Alcon had danced for their everything in this dance team building session, and had created and performed their dream to the best. Even for us, it was one of the BEST dance mania team building session that we have ever managed.
You made us proud Alcon.
"This is the best team building event in 13 years!"
Talk to our Happiness Ambassadors to find out more about our team building activities and how we can customise a programme for your company!
Download the full article here.
Want to do something similar for your next event?
Contact us and we will advise you on the next step!
SUBSCRIBE TO OUR NEWSLETTER
We're committed to your privacy.
Funworks uses the information you provide to us to contact you about our relevant content, products, and services. You may unsubscribe from these communications at any time.
YOU MAY ALSO BE INTERESTED IN: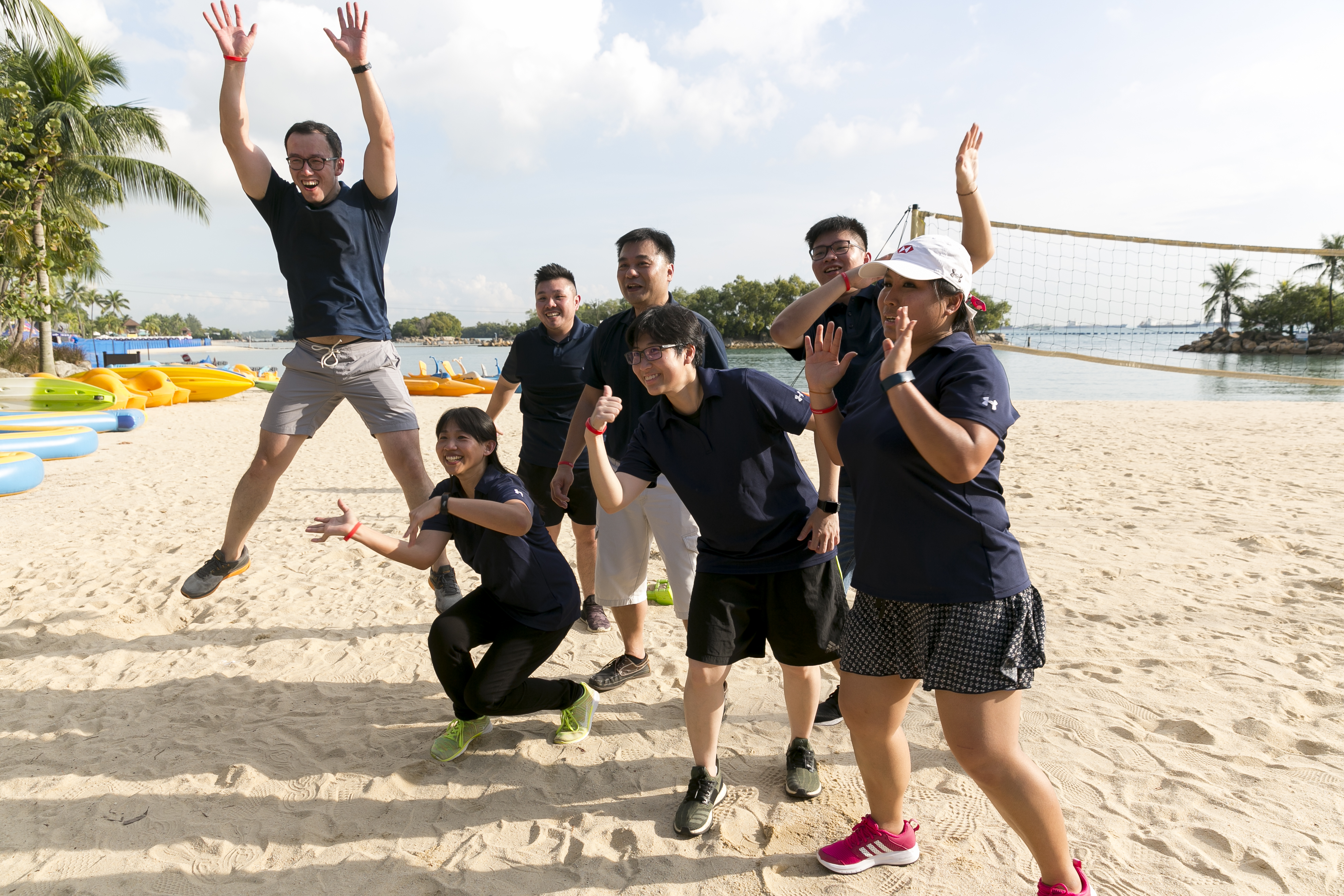 TEAM BUILDING ACTIVITIES YOU CAN DO IN SINGAPORE