WARTSILA TEAM BUILDING AT SENTOSA
- Time Crisis Challenge -
BUILDING TEAMWORK WITHIN WARTSILA
After months of hard work and preparation, Wärtsilä Singapore participated in their annual team building event held at the thrilling Wave House Sentosa on 16 December 2016.
The day kicked off with a light breakfast, followed by a mass workout. With hearts and mind in unison, the participants gathered and moved together to the heart pumping music. This opening activity lifted the energy in Wave House, keeping everyone in high spirits before they carried on with the FunWorks' Time Crisis Challenge.
After a day of fun in the sun, Wärtsilä huddled back together in Wave House for the grand finale – piecing together a big jigsaw puzzle to symbolise how each and every single person has made a difference in helping the company to grow and succeed. It was a wonderful experience for Wärtsilä to come together and get to know their colleagues from different departments.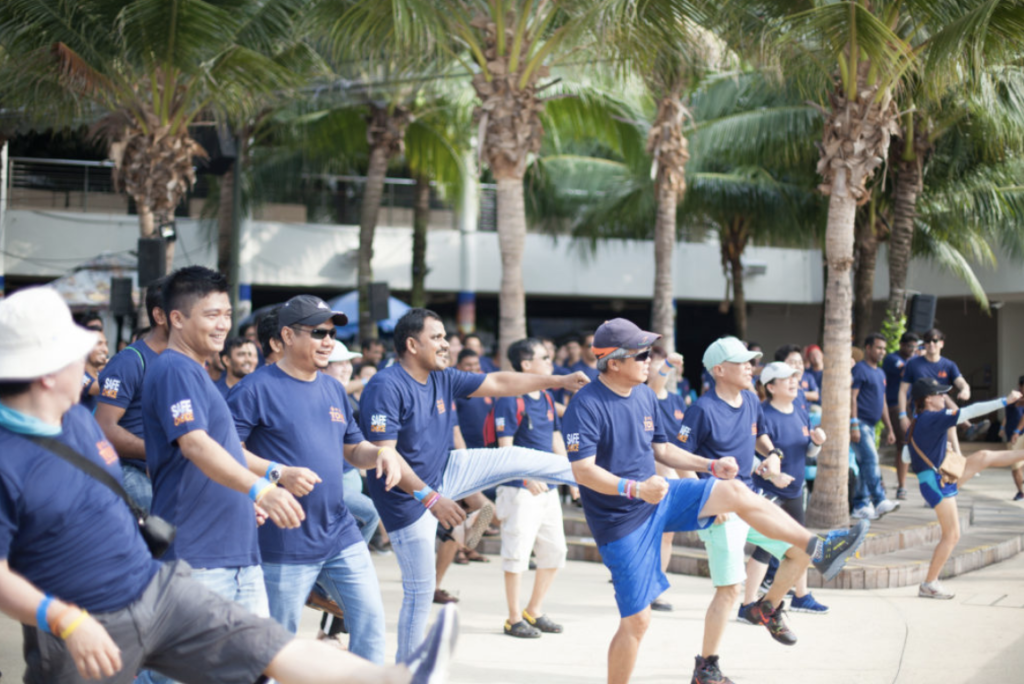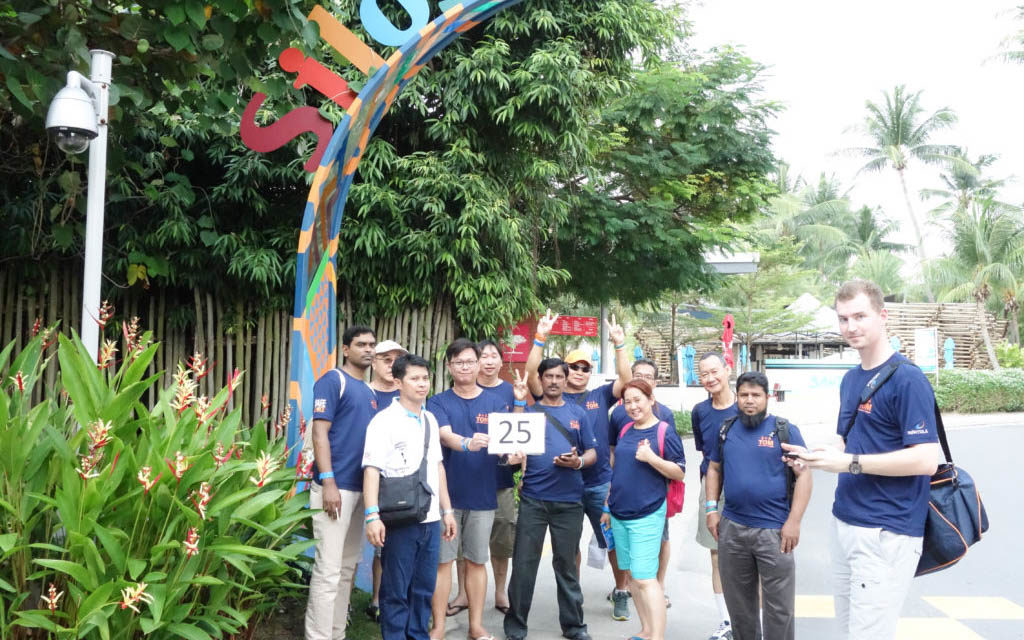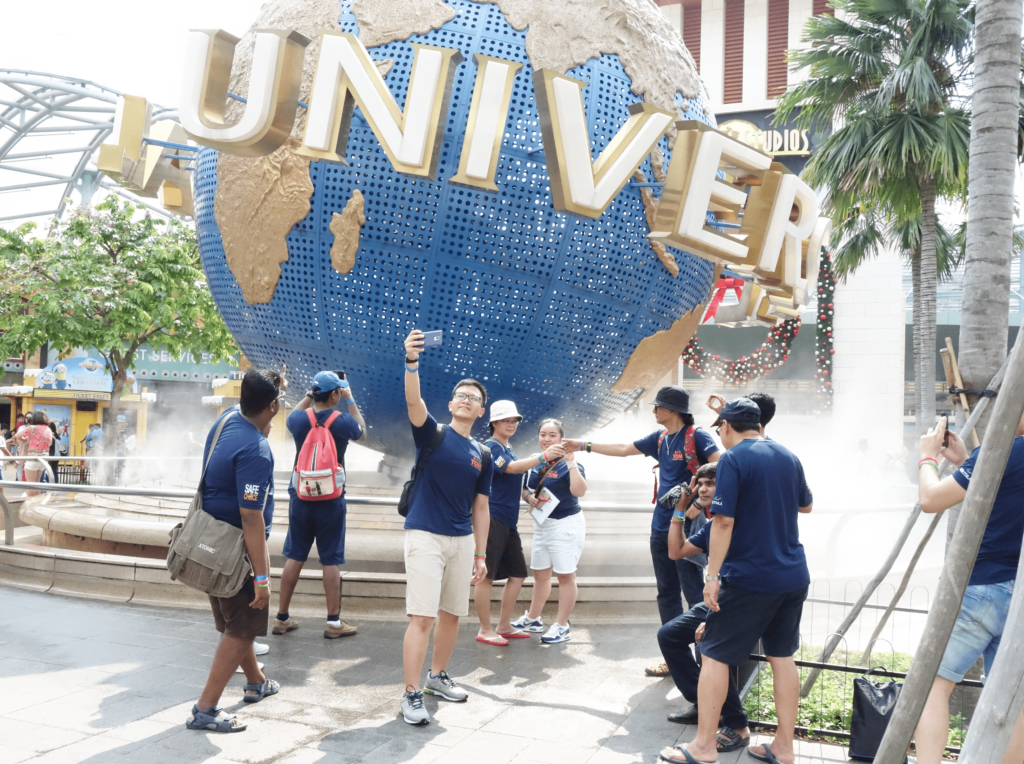 SCAVENGER HUNT: THE SENTOSA CHALLENGE
The first segment of the Funworks Time Crisis Challenge was a Scavenger Hunt, which gave the teams an opportunity to explore the sunny island in a fun and intriguing manner. Together, they took on the roles of a historian, a tourist and a beachgoer as they attempted to complete as many tasks as possible to earn the most points!
The Scavenger Hunt brought the teams around Sentosa, covering the heritage attraction Fort Siloso, Resorts World Sentosa and last but not least, the sunny beach haven Siloso Beach. The different teams stuck together through sweat and joy, travelling across the island in a competition against time. It was an enjoyable time for all as the teams felt like they were enriched with the knowledge of the history of Sentosa and also learnt more about their colleagues at the same time.
BEACH CHALLENGE AT WAVE HOUSE SENTOSA
Back at Wave House Sentosa, team Wärtsilä felt the adrenaline pumping through each and everyone. In the second segment of challenge, the teams showed off their wonderful team work and skills in the exciting matches of Queen's Dodgeball, Waterfall and the ever popular Tug of War. Funworks also specially customised a game, Find Wärtsilä, for the teams to have a splashin' good time together!
The games brought about much fun and laughter to the teams, and also helped to encourage communication between team members and strengthen team work. Cheers of encouragement and motivation rang all along Siloso Beach as the teams displayed great sportsmanship and team spirit.
Three cheers for team Wärtsilä!
To find out more about our team building packages and how we can customise a programme for your company, please contact our friendly consultants at +65 6743 3077 or email us at [email protected]!
Want to do something similar for your next event?
Contact us and we will advise you on the next step!
SUBSCRIBE TO OUR NEWSLETTER
We're committed to your privacy.
Funworks uses the information you provide to us to contact you about our relevant content, products, and services. You may unsubscribe from these communications at any time.